The UNAwheel Maxi can turn standard wheelchairs into electric vehicles. The ability to be used with both active (folding or rigid wheelchairs with non-detachable leg supports) and basic (folding wheelchairs with swing-away and detachable leg supports) wheelchairs sets the UNAwheel Maxi apart, as most power assist devices are only designed to work with active chairs.
Developed by Russian electric vehicle startup SupremeMotors and inspired by bicycles and robotics, the UNAwheel Maxi is a device designed to give additional help to people with disabilities to overcome some of their daily mobility challenges. Featuring adjustable handlebars and a replaceable rechargeable battery pack, it works as an add-on device which powers both active and basic wheelchairs by simply being attached to their footrests.
The UNAwheel Maxi is operated through buttons near the handlebars which control speed as well as giving the option to travel in reverse. According to SupremeMotors, only a matter of seconds is needed for wheelchair users themselves to install or detach the 11.3kg mechanism. The UNAwheel Maxi can reach a maximum speed of 26km/h and has a range of up to 25km on a single charge.
Watch this video:
https://www.instagram.com/p/CR33nYPpoOn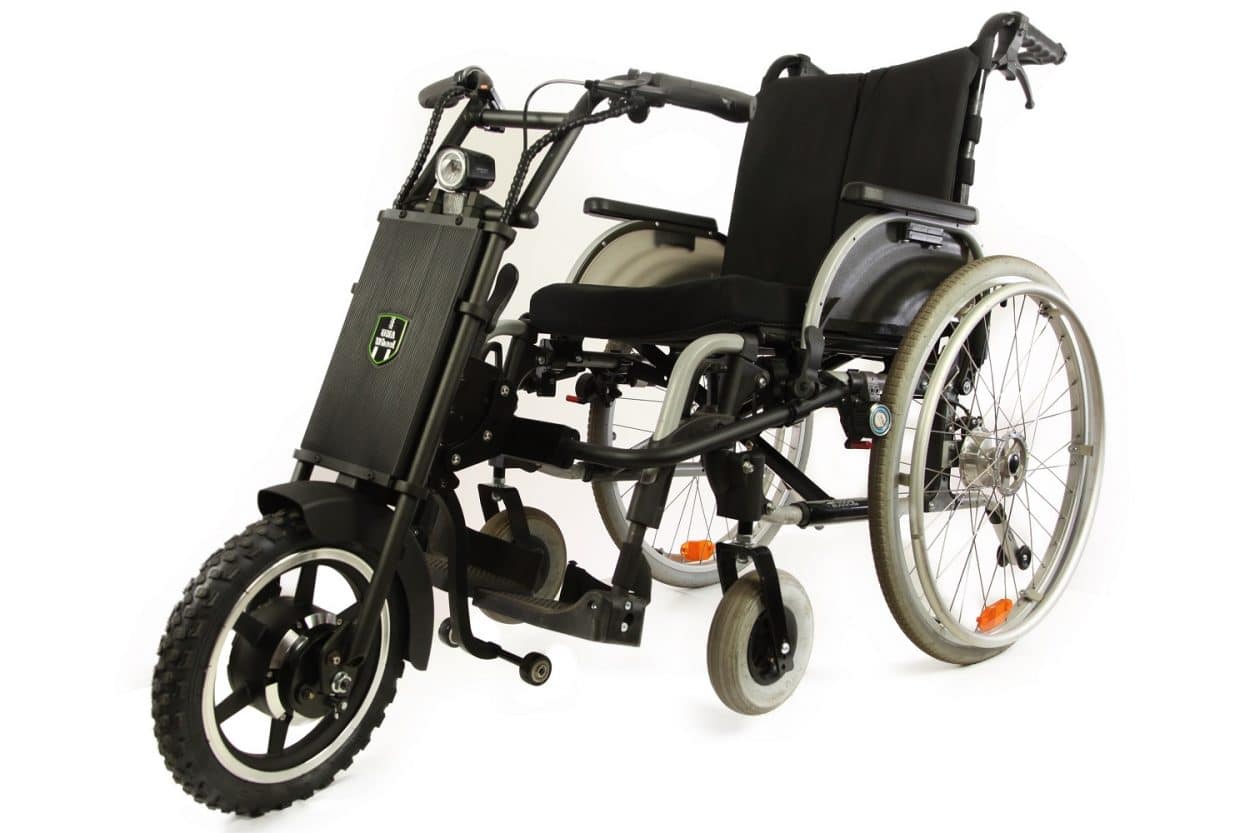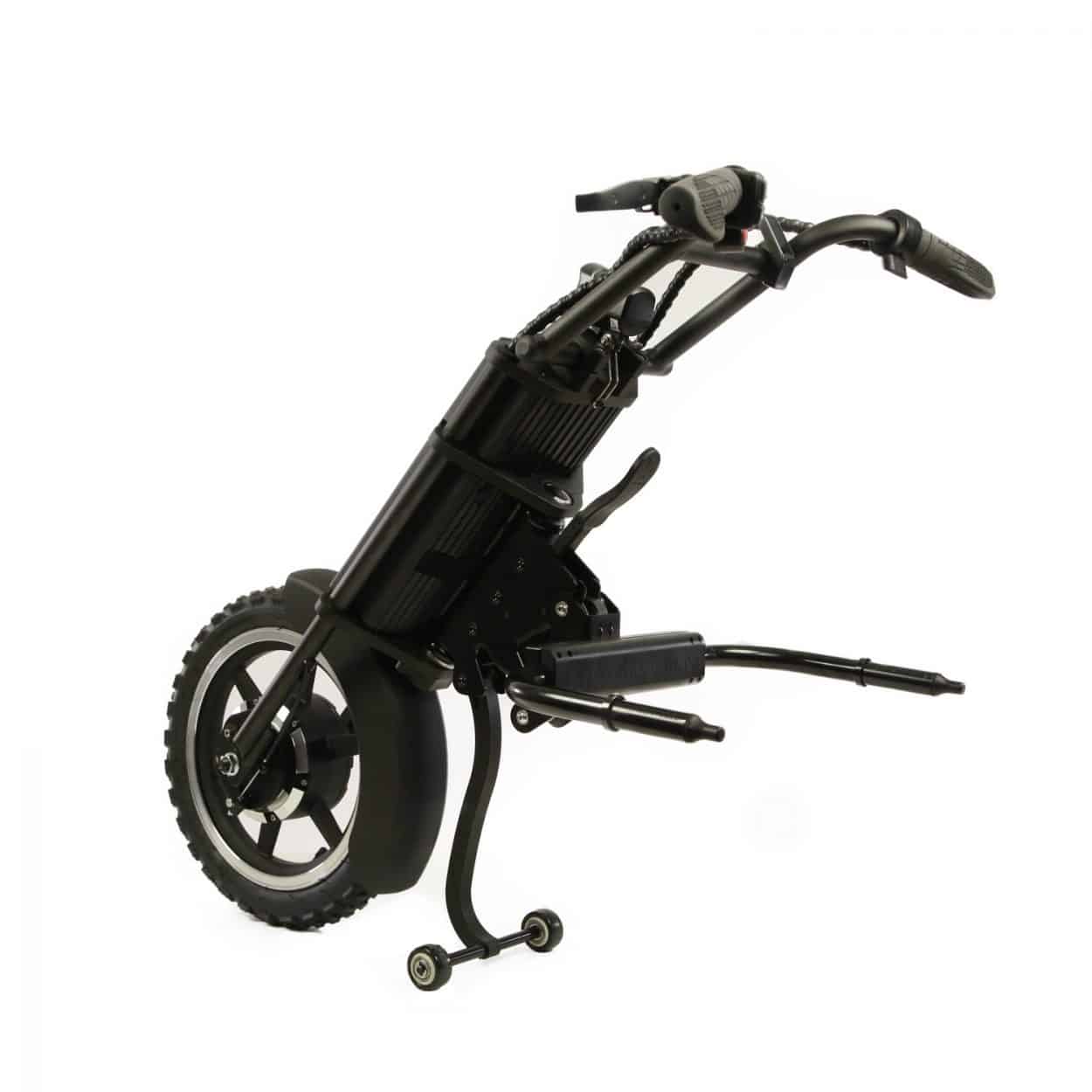 The versatility offered by the UNAwheel Maxi makes it possible for wheelchair users to effectively "own" different products combined in one. That is particularly important when one considers that both the needs of the user and the environment in which the wheelchair is used can change constantly over time. This is further enhanced by its modest weight, some potential off-road capability and the fact that it is also IATA approved to enable travel.
The UNAwheel Maxi benefits from being custom made with most parts being designed by UNAcare. The steering section is made from a combination of metal and plastic, while the handles are made of rubber and the main body of plastic using a method called reaction injection molding (or RIM). So far, the UNAwheel Maxi has only been available in Russia but the global model will be released in 2022 and will include features such as LCD display, diode lighting and indicators, as well as an upgraded battery pack. It is expected to retail for €2,700.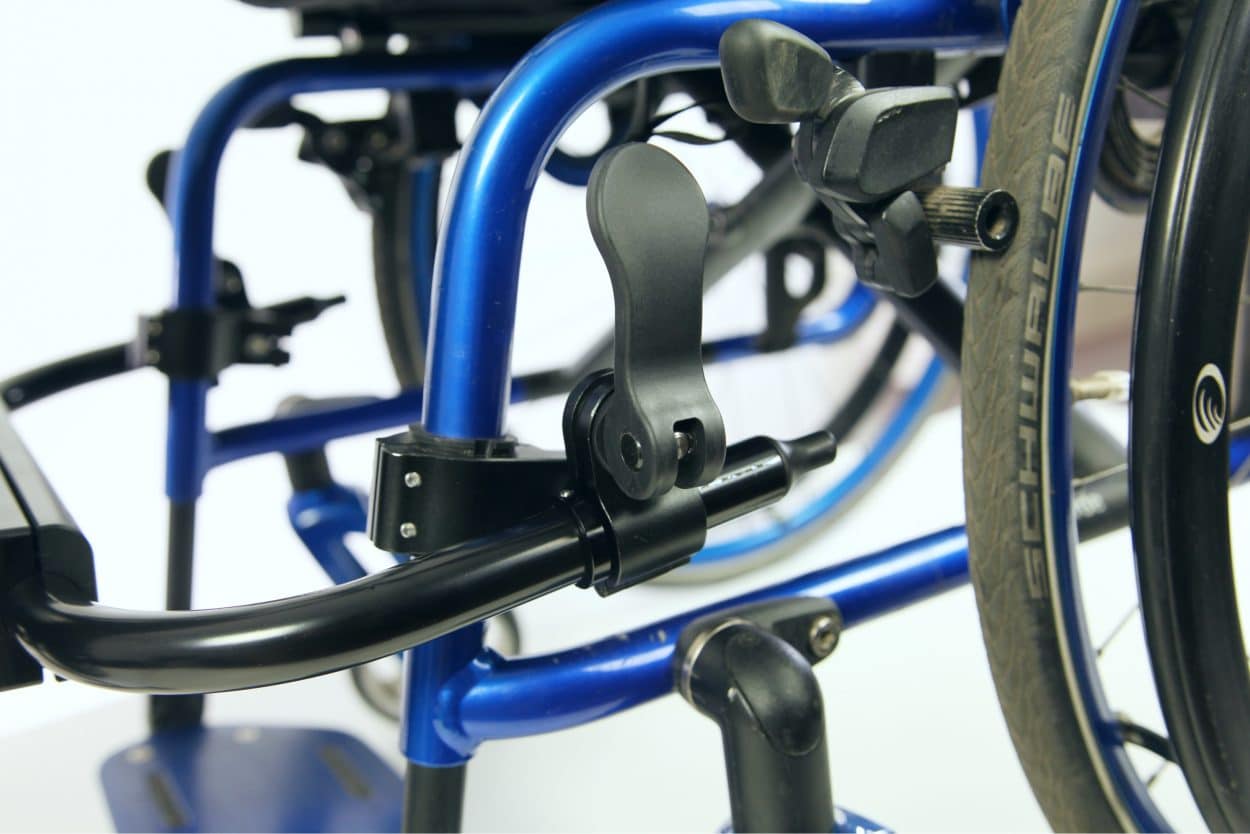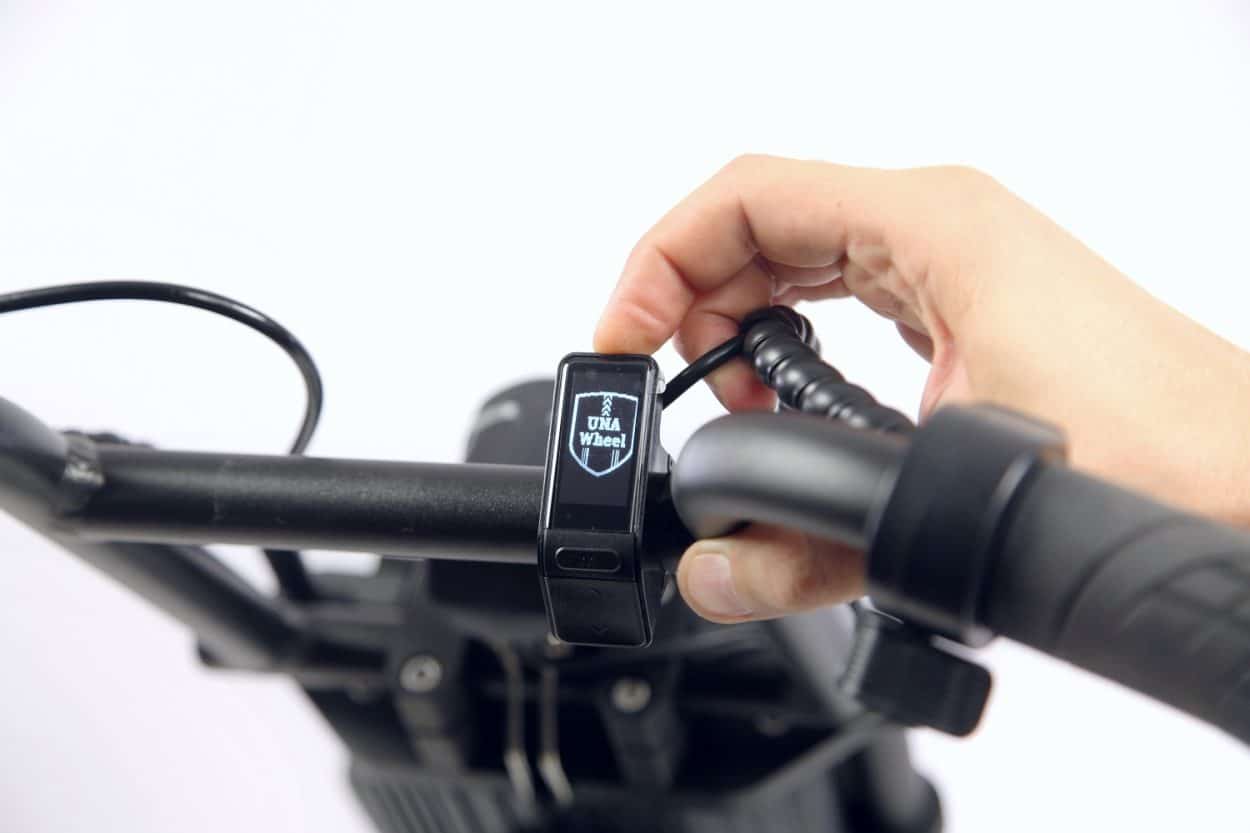 Moscow-based firm ART UP Studio was SupremeMotors' design partner on this project and the Concept UNAwheel Maxi (the prototype from which the commercial end-product was developed) won the product category of the iF Design Award 2021 with the following accolade from promoter World Design Guide:
"The device's design combines modern, elegant form trends with important and necessary functions."
Technical specifications:
Wheel size: 14"
Motor: 350W, 25nm
Replaceable battery: Li-ion 8Ah, 288Wh, 36V (IATA approved)
Battery weight: 2kg
Unit weight: 11.3kg
Maximum user weight: 120kg
Maximum speed: 26 km/h (but the product can be speed-limited to comply with local regulations)
Range: 25km on a single charge