Last year, wellness real estate shot up to a $134 billion industry worldwide. Doctors are now being solicited as lead consultants for home development projects. DreamHomes is a cooperative community development project in Cyberjaya, Malaysia which integrates wellness and healthcare into the construction.
Property developer E-Storyworld conceptualized the DreamHomes project and appointed Singapore-based company Life Research Wellness Pte (LRW) as the leading consultant in 2018. LRW founder Dr. Michael Tan has extensive experience as an electrical engineer, his line of work before retiring at age 44 and transitioning into the medical field. This is why he was able to develop the Geo Wellness system as a five-element guideline so that not only health practitioners could understand and manage root causes of various health issues but also so professionals in the construction industry would observe concrete solutions for constructing healthy buildings.
The five elements of the guideline include air, water, light, geopathic stress and the electromagnetic field. He explained:
"I decided to focus on the fundamentals that affect our quality of life, health and wellness. Although the importance of these five elements—air, water, light, geopathic stress and the electromagnetic field—has been known for some time, we've been unable to put it all together in our 'built' world. I started experimenting and realized we could implement this five-element guideline into every home."
According to Dr. Tan, a healthy home or building requires a purification system for air and water; water that can circulate as it would in nature to avoid altering its molecular makeup; circadian lighting in the highly frequented rooms, notably the bedroom; a harmonizer to balance the distortion of geo-electromagnetic energies in the earth's field from nature's underground streams and fault lines as well as man-made underground pipes and cables; and earthing and shielding technologies used to offer protection and neutralization of the electromagnetic field (EMF), such as crystals, energy plates, geo-resonators, pendants, pyramids, space harmonizers and even devices with laser beams.
The Damage Artificial Light Causes
Remaining in a building with artificial lighting for such long periods of time is enough to increase the risk of chronic illness, according to Harvard researchers. Scientists and researchers also consider artificial light a new threat to pollination, reducing visits of nocturnal pollinators to flowers by 62%, according to the BBC, Nature, Science Daily and others.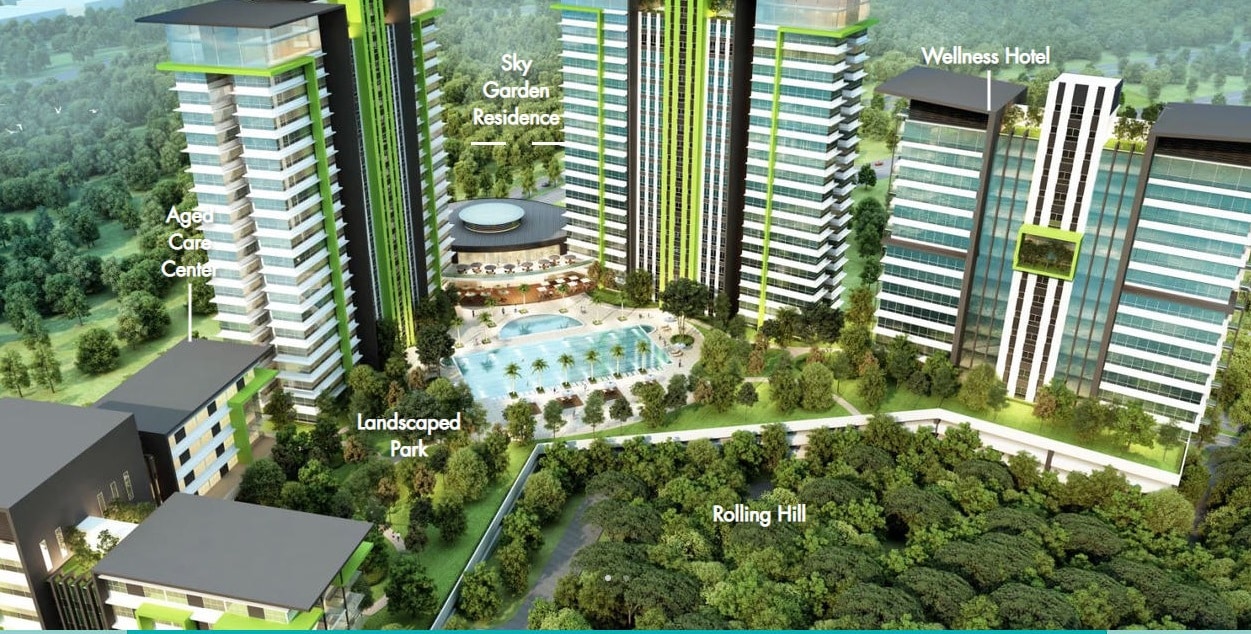 Dr. Tan said:
"In our own homes, we are exposed to poor air quality, chemicals and at least 10-16 hours a day of artificial light, not to mention a large amount of geo stress and exposure to bad energy; without integrating the five components together, it's nearly impossible to create health and wellness anywhere in the world."
Dr. Tan and his team started implementing this five-element solution last year "with positive results," according to him. In the DreamHomes project, the five basic elements are built-in for the homeowners. Air purification and monitoring system is provided, circadian lighting is integrated into the master bedroom and other rooms where it is desired, a main water storage system is provided as well as a water purification system for the kitchen. The Geo Harmonizer is integrated before construction. As for shielding, they have options of products such as curtains, pillowcases and mouse pads, all made from special fabric.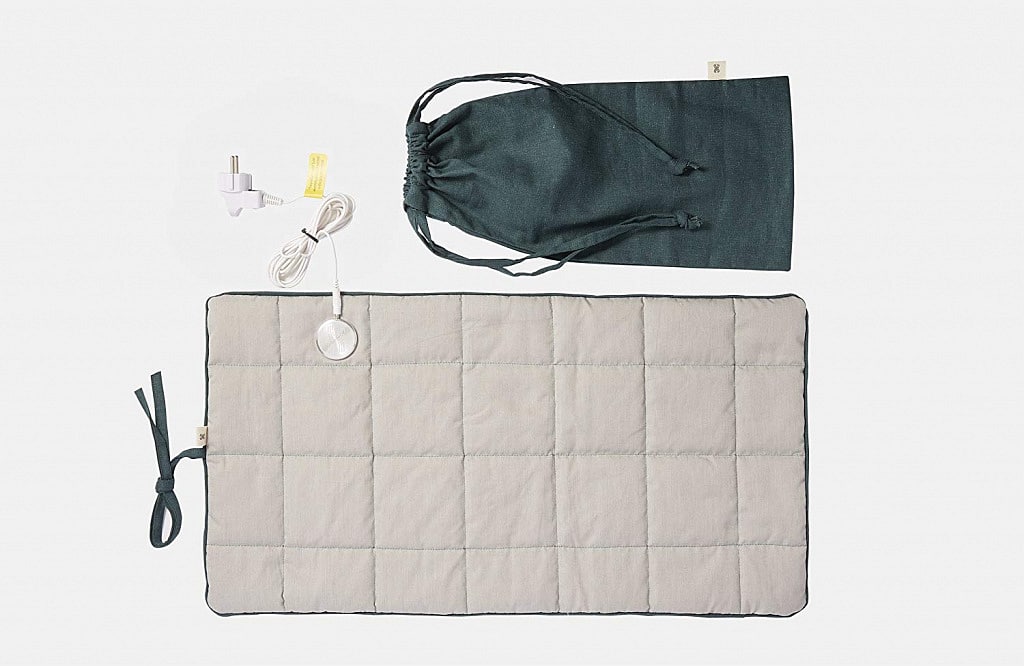 A Wellness Club House has also been created, exhibiting a new integrated approach invented by LRW. It acts as a fully-equipped service center for the 500 homeowners were they can go for heart fitness, brain fitness, energetic fitness, physical fitness and more. The center uses AI to help the LRW team improve its concept of the wellness center. Dr. Tan explained:
"We'll know what machine is being used and when and by which families, so we can keep refining the system and better future developments."
Electromagnetic Level
LRW developed Geo Origin technology and Geo Wellness health solutions to address geopathic stress while providing optimal health management. It aims to improve the environment by regulating the distorted electromagnetic field from the Earth for health restoration and quality living.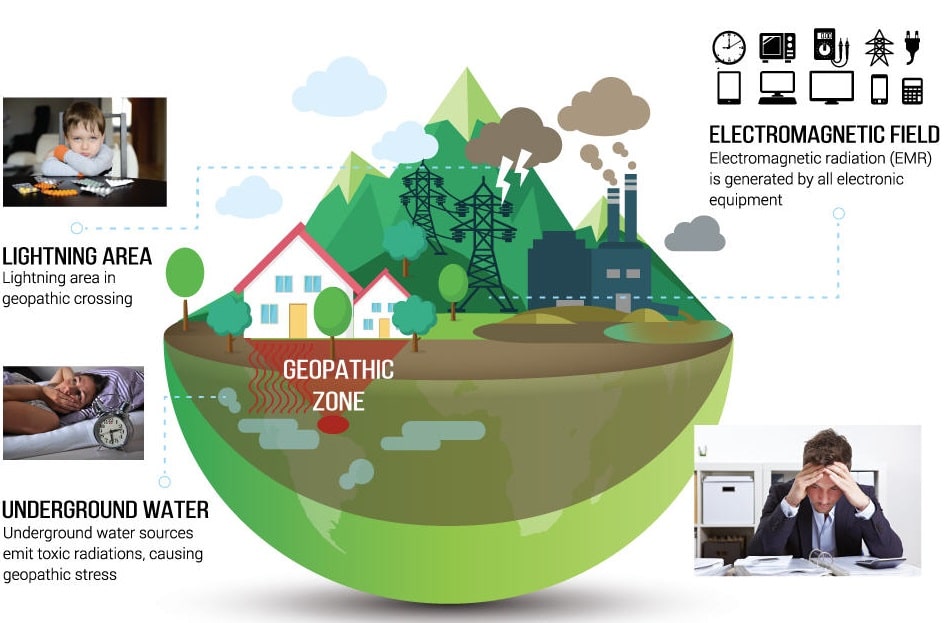 In traditional Chinese medicine, the body is alive because of energy or Qi. Our cells function at a specific level of energy and each one has a voltage. This energy comes from electromagnetic sources, and once we have that energy, that's when we need "fuel" like water, air, food. Like a car, without a good quality battery, no fuel will make the car run.
"Mother Earth is the power source. Many elements can alter the natural energy of the power source, such as underground cabling and deposits, generating GS which alters the energy composition of our cells resulting in chronic illness."
Dr. Tan and his team have been developing a series of products as a modulator in order to create a harmonious electromagnetic wave. According to Dr. Tan, we do not get enough Qi so installing crystals, pyramids and other devices has been an excellent way to receive the necessary amount of energy.
"However, over the years we've realized that many of the devices we've created are only as good as the knowledge we have. Many of the devices will, unfortunately, not function with 5G. Everything has a purpose. What works to counter 3G won't necessarily function against 5G, for example."