A hospital in the US is among the first to offer rapid genome sequencing of critically ill newborns to help identify the cause of their illnesses, which could save their lives. This technology could be used on healthy babies too. But some experts raise concerns about sequencing every baby at birth.
The baby girl was only a few weeks old when she was admitted to the neonatal intensive care unit at Children's Hospital Orange County. Her heart rate was abnormally low and cardiologists couldn't figure out why. But thanks to a new test, doctors were able to take a blood sample, send it to a lab to sequence the baby's whole genome, and receive the results two days later.
The baby had a genetic variation causing a rare disorder called Timothy Syndrome that primarily affects the heart and can lead to a heart attack at any given moment. With this diagnosis, doctors prescribed the drug melixine and inserted a pacemaker in the baby's chest wall that saved her life. All this was only possible thanks to a new technology that makes it possible to analyze every piece of a person's DNA and search for mutations in as little as two days rather than the usual 3-4 weeks.
Henry Garlich is the Senior Manager of Enhanced Clinical Programs at Blue Shield of California, which was the first health care insurer in the US to offer rapid and ultra-rapid genome sequencing to its members. He said:
"For these babies it can be a bit of detective work to diagnose them, but you don't have a lot of time–they could die in a matter of days."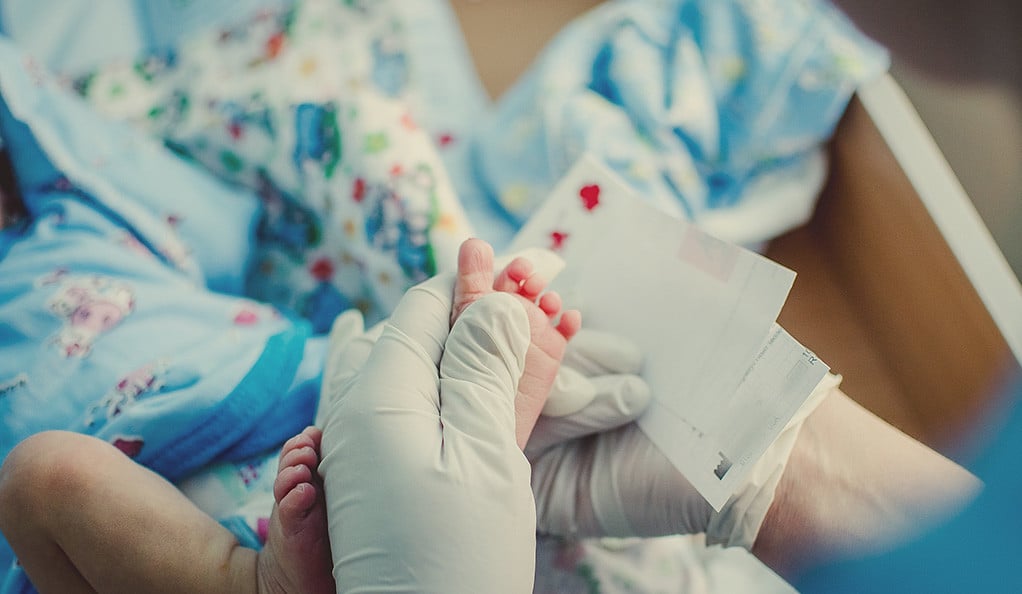 The actual sequencing is done by Rady Children's Institute for Genomic Medicine, a leading genetic research facility that holds the world record for the fastest genome sequencing at 19.5 hours. Through clinical trials, the institute has been testing the tool for years but only now is it beginning to go from an experimental phase to standard care.
So far the results have been promising. The pilot project, dubbed Project Baby Bear, showed that 43% of the babies sequenced received a diagnosis. Furthermore, over 70% of medical professionals reported that the tests were very valuable in term of clinical usage. Henry Garlich said:
"These babies are often going through a medical odyssey with no diagnosis and their mortality rate is relatively high so when we saw this test was saving lives, we knew we shouldn't deny access to it."
Ushering in a New Era?
Genome sequencing has long held the promise of ushering in a new era of health care where patients are treated individually based on their unique genome rather than as broad categories using blockbuster drugs. But this reality has yet to fully come to fruition. That could soon change. Stephen Kingsmore, president and CEO of Rady Children's Institute for Genomic Medicine, said:
"It's our hope that genome sequencing will make health care much more efficient."
Blue Shield has already decided to expand their coverage of this type of sequencing across the entire BlueCross BlueShield Association network of health plans that insure more than 100 million people in the US. So far they're only offering genome sequencing to sick newborn babies admitted to the ICU, but the National Health Service in the UK is taking it a step further in a pilot trial in which they will sequence the genome of 20,000 babies at birth, healthy or not, arguing that it could help discover genetic diseases before they become an issue.
This worries some experts such as Jennifer Puck, a pediatric immunologist at University of California San Francisco, who spearheaded a genetic screening of newborns now used in many US states. She said:
"I don't think we should sequence every baby at birth."
Her main concern is that there are still a huge number of genetic variants that we don't understand and it could result in children having to see genetic specialists for the rest of their lives for something that might never make them sick. She's firmly behind using sequencing for sick newborns such as the Rady Children's Institute is doing, but she warns that it's no panacea.
"It's a long road that doesn't have any end. That would cause a lot of anxiety and worry and in the majority of cases, these variations would never lead to anything. The most likely thing to happen is that we won't find anything and another likely outcome is we find something but we don't know what it means."
Scratching the Surface
Insurers like Blue Shield are trying to alleviate such concerns by offering genetic counseling to parents of babies being offered genome sequencing. And Stephen Kingsmore explained that in the clinical studies at the Rady Children's Institute only around 3% of parents reported feeling stress and confusion about the sequencing. He said:
"Initially, people were concerned that genetic information was a special type of information and that it could be a Pandora's box, but through 10 years of studies we now know that it's not true. It's information similar to other tests doctors do. That's not to say that we should stop asking those questions."
Stephen Kingsmore is convinced that it's just a matter of time before it will be standard practice to offer genome sequencing to critically ill newborns:
"I think the evidence is insurmountable that this is beneficial. The technology is still getting better and better and we're honestly just scratching the surface of the data that's in there."