A growing awareness of the need to control hospital-acquired infections (HAIs) and cross-contamination is one factor driving the booming medical disposables market.
Hospitals, by their very nature, are places with a high concentration of people who are sick—bacteria, viruses and fungi are constantly introduced by those needing treatment, as well as by visitors and staff. While people expect healthcare facilities to improve their medical condition, the acquisition of infections by patients during their hospital stay leaves many in a worse state than when they arrived.
Although many hospitals have made progress in minimizing the incidence of hospital-acquired infections (HAIs)—which are also known as "nosocomial" infections—they are very hard to eliminate completely. The burgeoning global diabetes population, coupled with the fact that increasing numbers of people have access to state healthcare coverage, means that more and more patients face the risk of infection through hospital contagion.
According to the World Health Organisation (WHO), 15 percent of patients in hospitals worldwide suffer from hospital-acquired viral, bacterial and fungal infections, while figures released by the US Center for Disease Control and Prevention (CDC) show that nearly 1.7 million hospitalized patients in the United States acquire HAIs every year while being treated for other health issues. Leah Binder is the President and CEO of The Leapfrog Group, a non profit organization campaigning for better American healthcare. He explained:
"The threat of HAIs is persistent and ongoing. In the U.S., for example, we still see one out of 25 patients contracting HAIs every day."
Disposable Drivers
A growing awareness of the need to control hospital-acquired infections (HAIs) and cross-contamination is one factor driving the booming medical disposables market. Valued at about $19.4 billion in 2018, this is forecast to reach $28.3 billion by 2022, at a year-on-year growth rate of nearly 10 percent. In the U.S., especially, an emphasis on infection prevention is underpinning growth.
Disposable medical supplies consist of medical apparatuses, devices or consumables used once or for a brief time in medical applications. These include everything from bandages and face masks to hypodermic needles and syringes. Binder said:
"Medical consumables can help to reduce the incidence of HAIs, if they are used in a way that follows proper protocols. For example, hospitals can prevent many infections by using proper central line insertion techniques and using central lines and catheters only when necessary."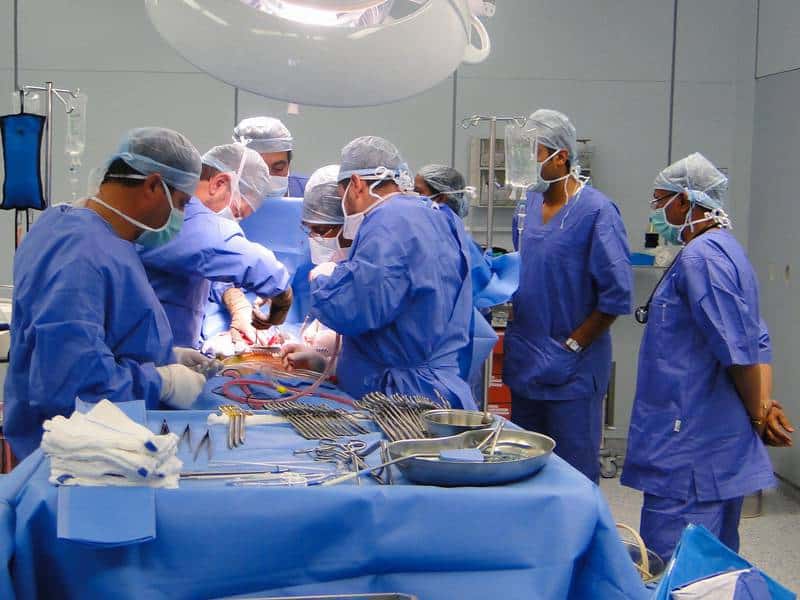 One of the perceived drawbacks of using medical consumables is the increase in biomedical waste. But while single-use disposables have traditionally been viewed as bad for the environment, efforts are now being made to provide greener solutions. These include devices and instruments made from biodegradable and recyclable plastic. Binder said:
"Going forwards, reusable devices will still have their place in healthcare. But technological developments in manufacturing and production, leading to cheaper, higher quality disposable instruments, will contribute to the increased usage of this kind of instrument."
Reasons for the Rise
In some developed countries, HAIs may even be on the rise. A recent report published by The Leapfrog Group shows that the percentage of U.S. hospitals achieving zero infections has declined dramatically since 2015. Leapfrog found HAIs rising across all five hospitals examined in the survey, including central line-associated bloodstream infections (CLABSI), catheter-associated urinary tract infections (CAUTI), surgical site infection after colon surgery, methicillin-resistant staphylococcus aureus (MRSA), and clostridium difficile (C. diff).
Leah Binder believes that inadequate care management regimes within the healthcare delivery system are the principal reason for the trend.
"Population health factors may play a role, but we see significant variation in infection rates among hospitals serving similar populations. Hospitals certainly understand that HAIs are a threat, but not all have fully committed the resources and leadership needed to reduce and eliminate infections."
A study published in the Nigerian Medical Journal points out several reasons why nosocomial infections could be even more alarming in the 21st century. These include hospitals housing large numbers of people who are sick and whose immune systems are often in a weak state, an increase of outpatient treatment, medical staff moving from patient to patient, inadequate sanitation protocols, but also "the routine use of antimicrobial agents in hospitals that creates selection pressure for the emergence of resistant strains of microorganisms."