In Antwerp, Belgium, creatives in the fields of design, fashion and communication have

formed a collaboration to fight against the Coronavirus. They're tackling the urgent demand from healthcare workers for protective isolation gowns and coveralls.
Creatives tegen Corona (CtC for short), a temporary collaboration between various Antwerp-based creatives, have united their skills and network in support of the healthcare workers in the battle against the worldwide Covid-19 epidemic. The collaboration began after members began hearing about the urgent demand from healthcare workers in their own circles. They got together to test and prototype various models of protective isolation gowns and overalls.
They worked with a sounding board of doctors, care personnel and Fire Department Brussels to produce, test and adjust several prototypes. Based on these patterns, hundreds of garments were produced with small local ateliers. With Belgian sportswear manufacturer Bioracer a production of thousands of coveralls was started for the fire department of the capital Brussels.
The group of creatives recognizes that the demand for protective garments, like face masks, will surge while supply is limited. They believe that by making their patterns available through open-source copies, the need for such garments will be met, as stated in a press release:
"We hope to spread these patterns widely by releasing them under a Creative Commons BY-NC-SA 4.0 licence for non-commercial use on www.creativestegencorona.be en www.wikifactory.com/+ctc. The patterns are suitable for reusables in cotton or disposables in non-woven material."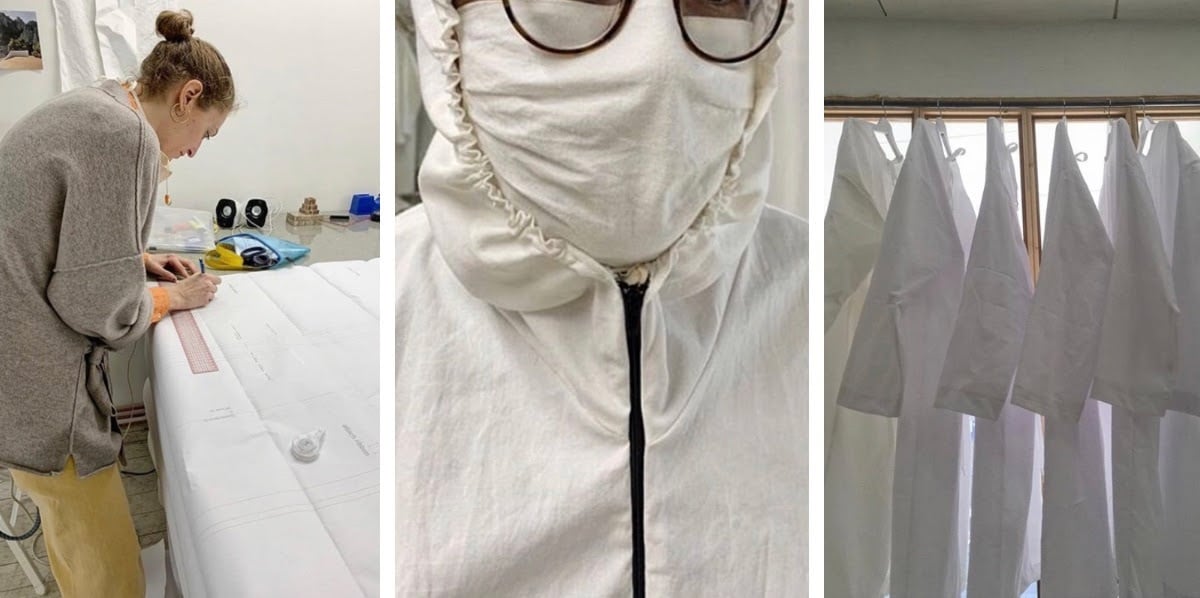 Both patterns were designed in LECTRA PLM Fashion software and can be used to drive automated manufacturing processes. For the isolation gown, sewing patterns are also provided in large printable 841mm wide or A0 compact format and in an A4 format that can be printed and joined together. An illustrated manual provides sewing instructions for home sewing teams. For the moment the manuals are made available in Dutch with English versions coming.
Reach out to them if you need any assistance: creativestegencorona@gmail.com
The creatives behind Creatives tegen Corona are: studio van dam, Wiesi Will, Ben Storms, Unfold, Nathalie Van der Massen, kabinet.studio, LNVT, Twiiid & Maddalena Annunziata.