Today's operating rooms (OR) have become complex, highly technological environments. Rather than adding to the complexity of the OR setup, smart digital technologies need to simplify workflows. And they need to increase the efficiency and productivity of the OR staff. But how can technology deliver on that promise? We'll show you five ways.
By Barco
1. Reducing Setup and Preparation Time
First of all, efficient use of the OR depends on:
easy and flexible scheduling of cases
the time required for preparation and technology setup
By bringing more technology into the OR, it has become more complex and time-consuming. The result? Case start delays, cancellations, and longer patient waiting lists. Setting up the OR environment for a new patient should be simple and straightforward. A technology like IP-based video integration for the operating room, also called "OR-over-IP", can reduce complexity and preparation time. OR-over-IP offers a standard architecture, which simplifies installation and reduces setup time.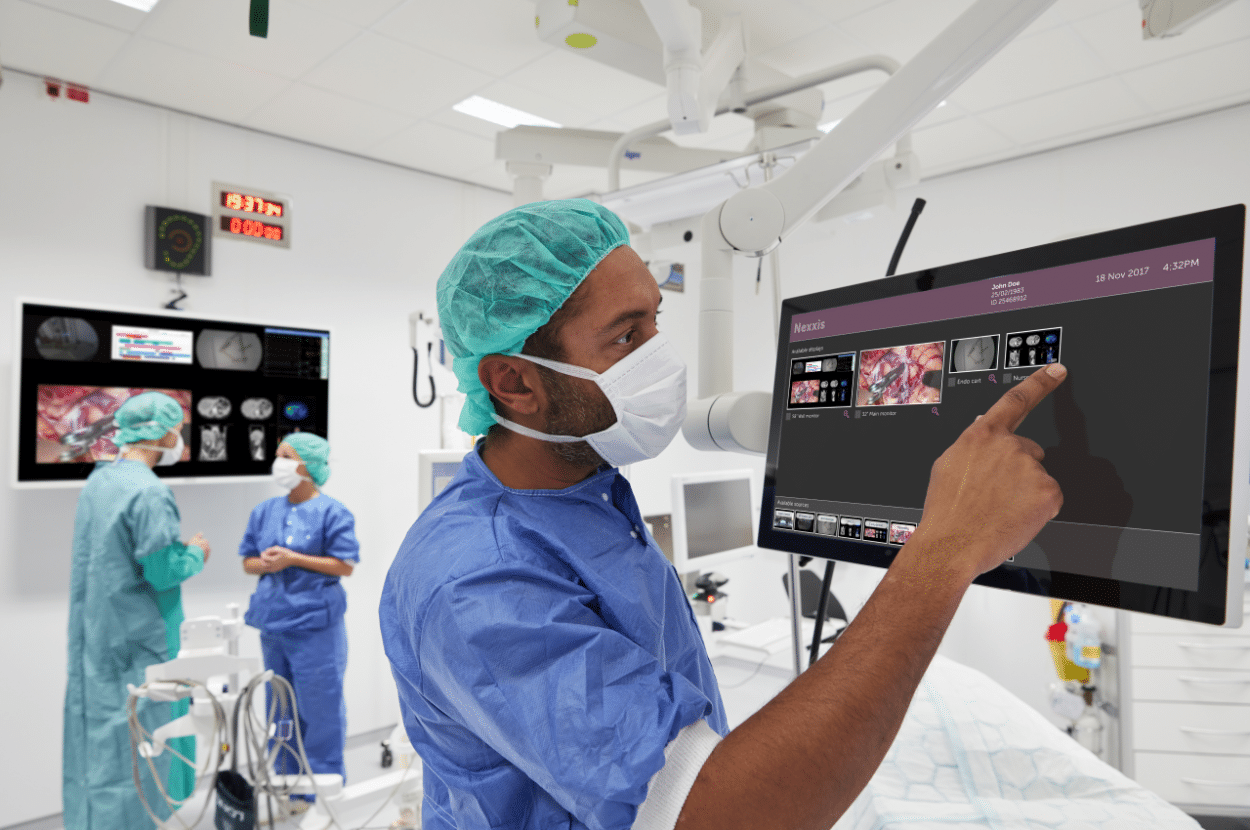 2. Enabling Efficient Decisions and Streamlining Treatment
Working in an operating room can be stressful, hectic and physically demanding. One of the roles of digital technology in the OR is to enhance the surgical team's working conditions so they can operate in a comfortable environment, make quick and accurate decisions, and reduce errors. OR-over-IP also makes it possible to centralize all information and present it exactly where needed.
Ergonomic comfort also pertains to the quality of the images on which surgeons base their decisions. Medical images should be highly accurate, lossless (i.e. uncompressed so none of their original quality is lost), and they should come with minimum latency, so surgeons can maintain perfect hand-eye coordination.
3D endoscopic surgery is already a reality, especially with more complex cases that require an in-depth view. With Nexxis, the step towards 3D is a small one to take: with a simple software upgrade, already installed encoders can now take in the 3D source and send out a 2D and a 3D video stream on the network. This way, the 3D source can be shown on any surgical display in the OR, regardless of whether it's 2D or 3D.
3. Reducing Turnover Time
Patient turnover is the time between two consecutive patients. It consists of:
cleaning the OR setup of the preceding patient
setting it up for the following case
With a technology setup that is too complex, the risk for delayed interventions is higher—a major source of dissatisfaction in the OR. All of the time lost on technology configuration equals the OR being underutilized. With a flexible, IP-based video integration system, you can easily switch between configurations and procedures, add or remove devices, and reduce turnover time. There are also fewer components to set up and worry about: fewer cables, but also fewer external converters, extenders or splitters.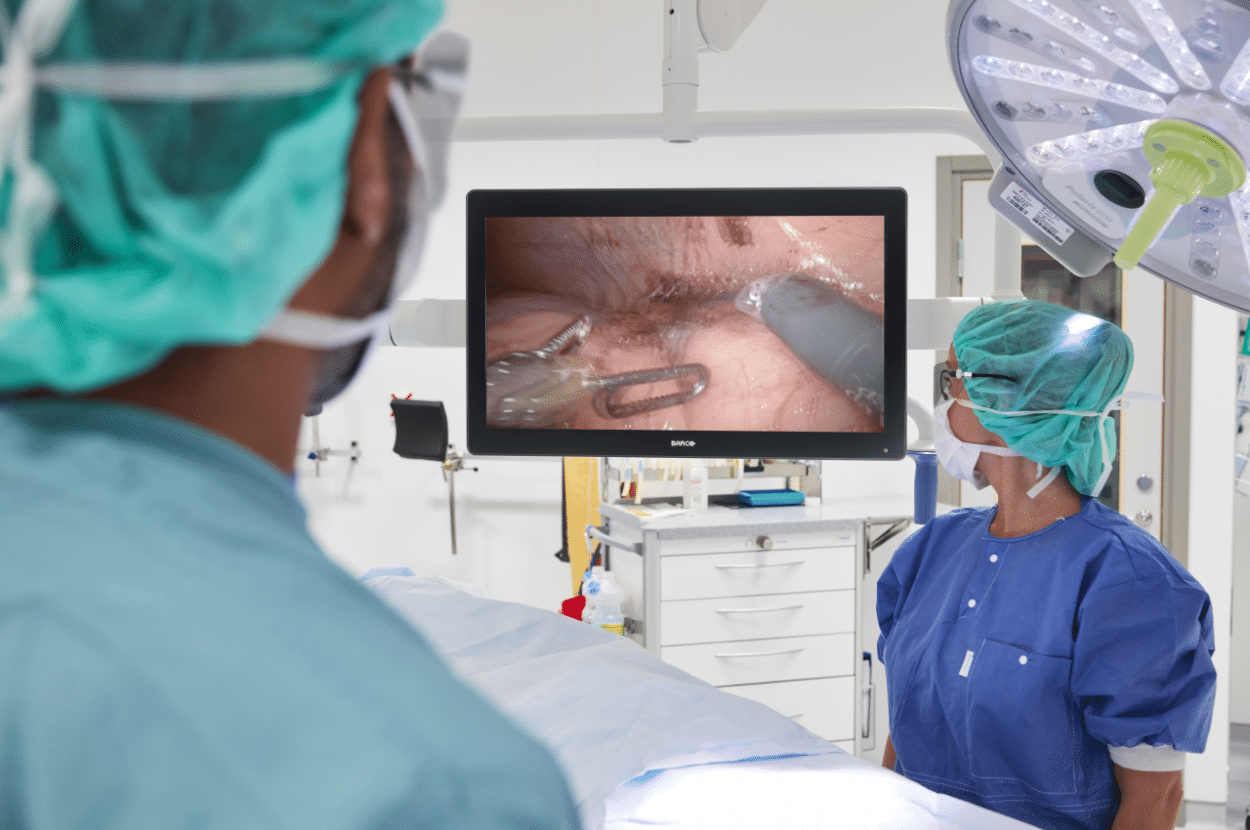 4. Reducing Installation Time and Technical Maintenance
Maintenance professionals like to schedule ahead. That's why they value a digital OR that can smoothly evolve over time, along with the needs of the OR staff. With a networked solution based on a standard architecture, cabling can be laid in advance and new sources or devices can be added at any time, so OR upgrades can run quickly with limited disruption.
Nexxis is ready for any new technology (e.g. 4K) as soon as the OR team is. It can integrate practically any signal type through 'plug and play'. The system is also scalable and flexible, and allows you to adapt as you need to and expand as you grow.
5. Reducing Downtime Due to Equipment Problems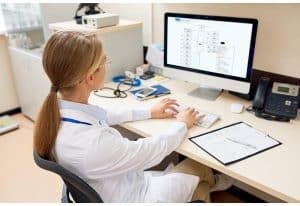 Finding the root cause of a technical problem, such as a faulty cable, requires time, knowledge and sometimes expensive measurement equipment. Finding errors faster is a way to reduce the time the OR is not used due to technical problems.
To accomplish this, OR maintenance staff can make use of Barco's NexxisCare cloud platform, which makes it possible to remotely monitor visual equipment in the OR 24/7.
With NexxisCare, OR integrators, service engineers and biomedical engineers can detect issues and schedule maintenance actions proactively.