The integration of cutting-edge digital technologies is opening up new opportunities to keep people better informed about their dermatological health and face the dearth of dermatologists.  
One of the critical challenges within the healthcare space is the lack of skilled healthcare professionals. According to the World Health Organisation, there will be a shortage of almost 13 million healthcare workers by 2035. While an estimated two billion people worldwide suffer from dermatological issues, there is already a global dearth of specialists. In the UK, for example, one dermatologist has to service over 100,000 people. This gap between demand and supply is precisely where technology can help.
Technology has the potential to relieve the mounting pressure on dermatology professionals by providing tools for more accurate disease diagnosis and treatment selection, as well as helping patients better manage their condition. We are on the threshold of an era where smart algorithms diagnose skin cancer and 3D printers generate synthetic skin to address tissue shortages.
Advancing AI
From breast cancer screening to tuberculosis detection, artificial intelligence (AI) has wide-ranging and game-changing potential to help doctors care for patients and treat diseases. Dermatology has taken the pole position for the implementation of AI within the medical field because of its large clinical, dermatoscopical and dermatopathological image database. A growing number of AI studies are now focusing on skin disorders, such as skin cancer, psoriasis, atopic dermatitis and onychomycosis, while computer algorithms are increasingly aiding dermatologists with disease diagnosis, particularly in conditions such as malignant melanoma.
The integration of cutting-edge AI with other digital technologies—such as smartphone cameras and apps—is also opening up new opportunities to keep people better informed about their dermatological health.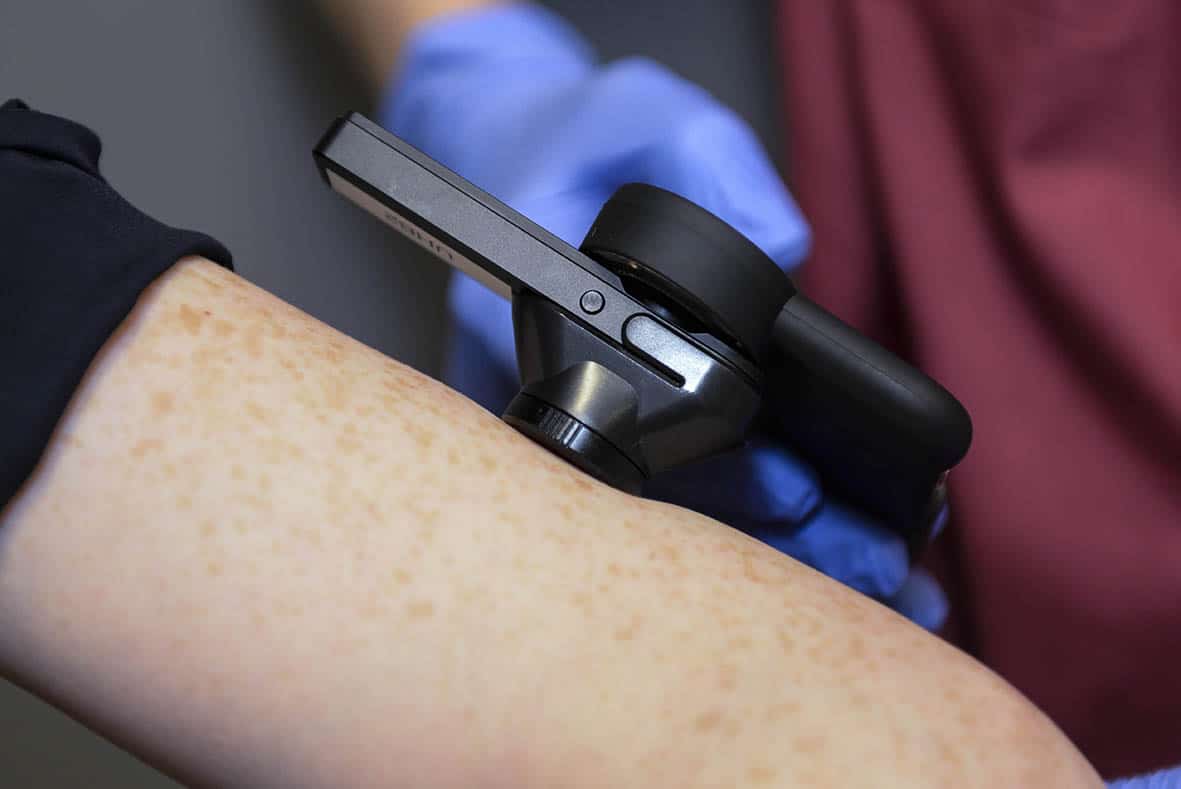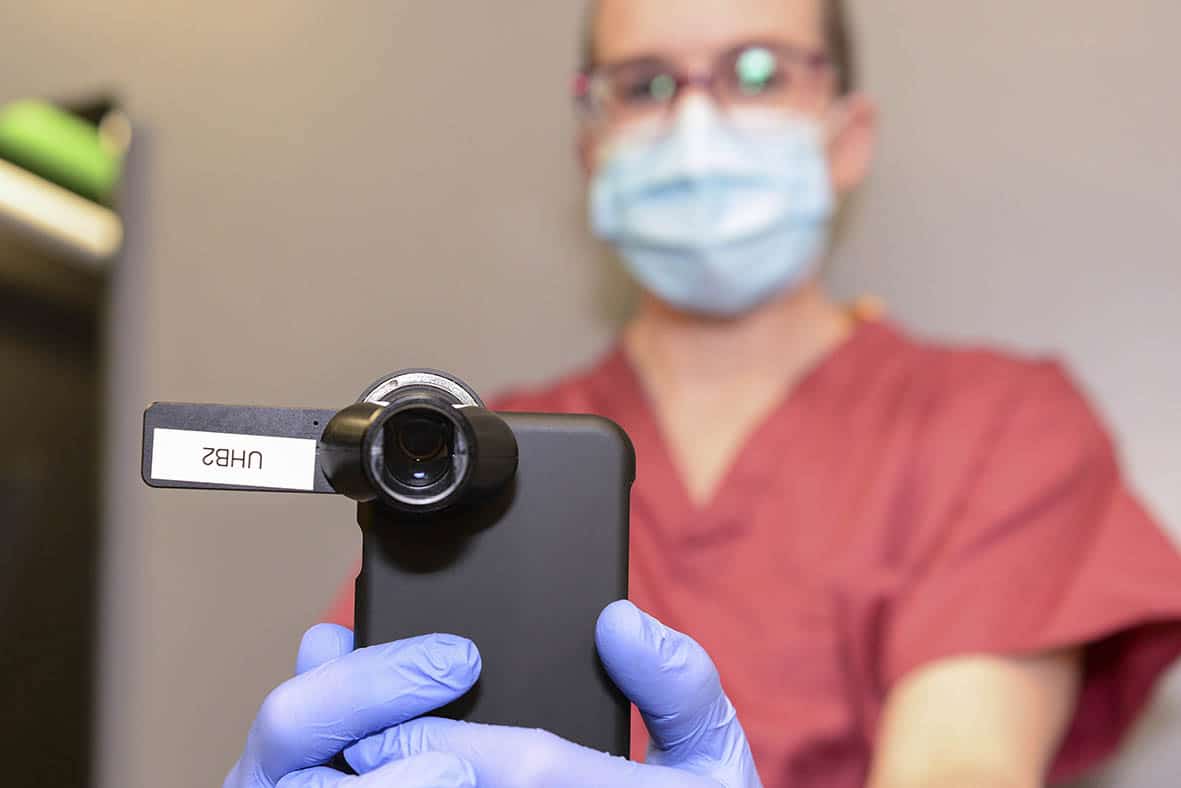 Founded in 2012, Skin Analytics is a UK-based, research-led company committed to helping more people to survive skin cancer. Skin Analytics' machine learning algorithm, Deep Ensemble for the Recognition of Malignancy (DERM), recognizes the most common malignant, pre-malignant and benign skin lesions, including melanoma, the most dangerous of the common skin cancers. The company is currently in talks with a number of new healthcare partners across the UK looking to focus exclusively on its AI-enabled teledermatology service. Skin Analytics' Medical Director Dr. Dan Mullarkey explained:
"Our goal is to introduce AI into clinical pathways to speed up cancer diagnosis and support the limited dermatology capacity within healthcare. DERM has been built from the ground up specifically to address the challenges of skin cancer and has many innovations. One example would be our approach to training data, where we sacrifice quantity for quality by focusing on dermoscopic images with histopathologically confirmed outcomes."
App-based analysis
Over the last couple of years a growing number of skin cancer detection apps—such as Miiskin, UMSkinCheck, MoleScope and SkinVision—have emerged, enabling users to analyze their skin with just their smartphone and AI algorithms. Some apps send photos to a dermatologist, some provide instant feedback and some offer helpful reminders about self-checking the skin and scheduling healthcare appointments.
Erik de Heus, SkinVision CEO, said:
"Our app uses deep learning to analyse photos of the skin. User-generated photos are first processed through a convolutional neural network (CNN). SkinVision's algorithm then provides a risk assessment to label the level of risk for a specific skin spot. Based on this assessment the application provides a recommendation on the next steps to take. This is made possible by training the CNN on millions of images in our database."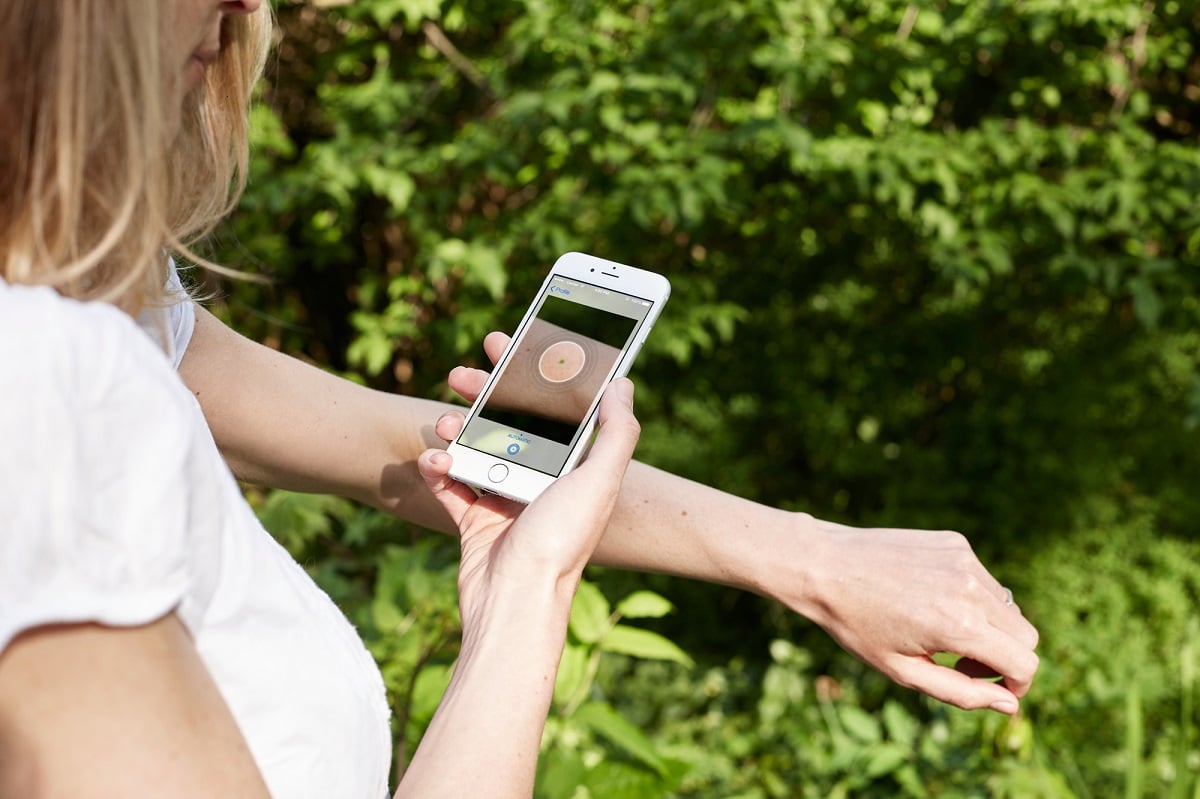 Limited physical access to healthcare providers during the Covid-19 pandemic has accelerated the adoption of telemedicine. Erik de Heus added:
"The success of AI in dermatology will depend on the benefits it provides to the vast majority of the general population and also to the doctors. The technology is intended to support rather than replace medical professionals."
Amazing lasers
Today, lasers have broad applications in dermatology and are valuable treatment modalities for various skin conditions. We are already witnessing a huge jump in laser technology, with devices that go beyond the cosmetic arena into cancer treatment and laser-assisted drug delivery. With many cosmetic procedures, skin cancers and other skin problems already treated with laser therapies, the near future may see many of these treatments carried out by more accurate "robotic surgeons".
US-based company Accure is pioneering a novel laser-based acne treatment. While there are other laser and light options for acne treatment, the Accure Laser is the first light-based platform to selectively target and injure sebaceous glands, the main source of sebum production and the key to a durable solution for acne. Current clinical data indicates an over 80% reduction in inflammatory acne lesions three months after four treatments and an 80 to 90% lesion reduction rate in these same patients after one year.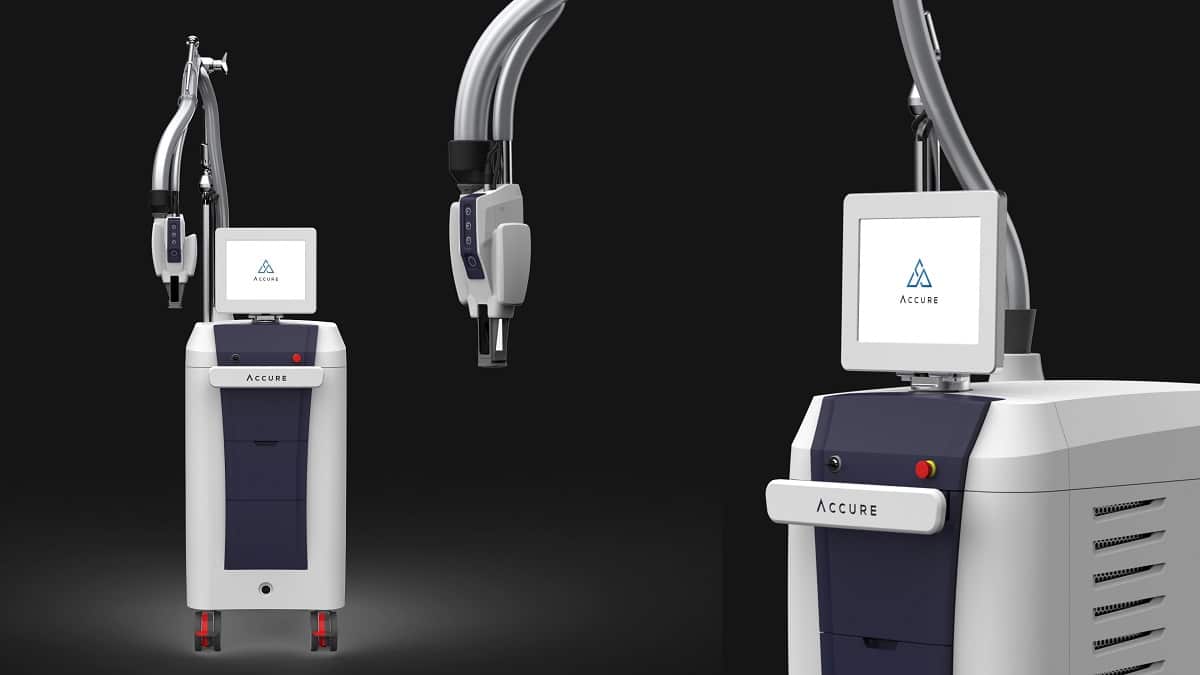 Accure co-founder and CEO Christopher Carlton explained:
"Our next-generation laser-based platform is focused on thermal disruption to the sebaceous gland—a root driver of acne. It uses a combination of several key never-seen-before innovations, such as a novel wavelength (1726nm) and a highly innovative tissue temperature monitoring platform that optimises patient safety, energy delivery, and thermal impact using a novel dosimetry algorithm."
The CellFX System from US-based Pulse Biosciences uses an entirely new energy modality called Nano-Pulse Stimulation (NPS). This uses ultrafast, high-amplitude electrical energy pulses to clear cellular structures, while sparing surrounding non-cellular, collagen-rich dermal foundation. Hubertus Zumkley, Senior Director of International Sales at Pulse Biosciences, said:
"The CellFX System with CellFX CloudConnect is a multi-application platform that directly impacts cellular structures. This leads to the clearance of cellular benign lesions with a more favourable healing profile and aesthetic outcome than the thermal modalities currently used in dermatology. We believe NPS has huge potential, with dermatology leaders across the US, EU and Canada recently participating in a controlled launch to learn, experience and optimise the unique features and benefits of the CellFX System."