Artificial intelligence could be a game changer as scientists work to combat the growing threat of antibiotic resistance.
Increasing Ineffectiveness
Today, as the world emerges from the Covid-19 pandemic, another severe global health challenge is materializing: the growing ineffectiveness of antibiotics. Bacterial resistance is something that occurs naturally, but the ubiquitous overuse of antibiotics means antimicrobial resistance (AMR) can now be classified as a major global health threat. 
Antibiotics, which are essentially medications that destroy or slow down the growth of bacteria, are critical drugs, long hailed as one of modern medicine's most important discoveries. Many can successfully treat bacterial infections, preventing the spread of disease and reducing serious disease-related complications.
But the efficacy of many antibiotics is now far lower than it used to be, while some have been rendered completely ineffective. High rates of resistance to antibiotics used to treat many common bacterial infections—including urinary tract infections, sepsis, pneumonia, tuberculosis, sexually transmitted infections and some forms of diarrhea—have been observed across the world, indicating that we are rapidly running out of antibiotics that work.  
A Silent Pandemic
Growing levels of AMR have led to the emergence of so-called "superbugs", such as MRSA (methicillin-resistant Staphylococcus aureus), Clostridium difficile (C. diff), and the bacteria that cause multidrug-resistant tuberculosis (MDR-TB). 
These are increasingly potent causes of death and disability across the world. The World Health Organisation (WHO) estimates that 700,000 people die of antimicrobial-resistant infections each year. This number could soar to 10 million a year by 2050 unless solutions are found.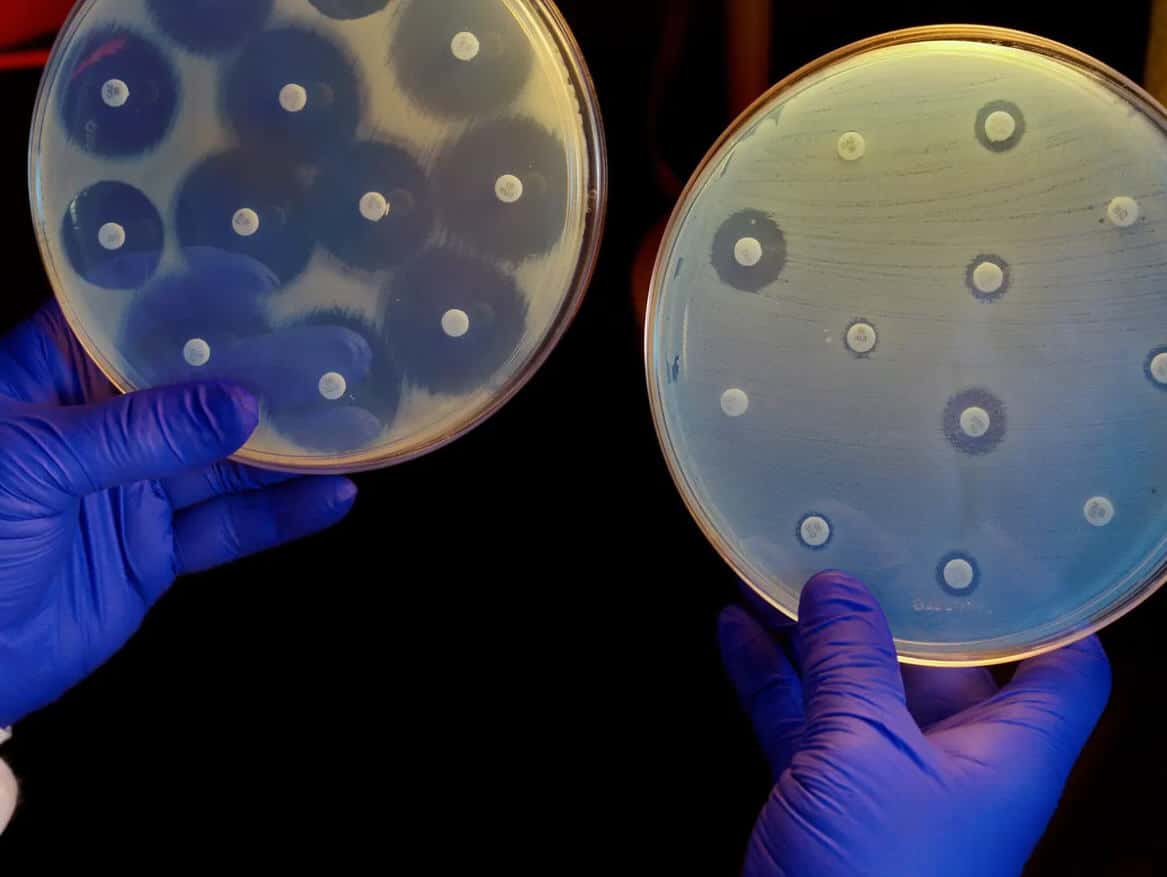 David Sweetnam is the chairman of the Ineos Oxford Institute which is working to tackle the growing threat of AMR. He explained:
"AMR is a silent pandemic. The idea of having a world without antibiotics is unthinkable. But if we don't counter the threat, one thing is for sure: bacteria will evolve and make our entire antibiotic stock irrelevant."
AI to the Rescue 
Over the last few years, artificial intelligence (AI) has proven to be an increasingly important asset for managing and mitigating antibiotic resistance. Today, it is being applied to accelerate antibiotic discovery, aid clinicians in antibiotic therapy optimization and predict where outbreaks may occur.
Between 2014 and 2019, only 14 new antibiotics were developed and approved, while only a small fraction of the antibiotics approved over the past 40 years represent new compound classes. As with other classes of drugs, however, AI is starting to help scientists discover novel antibiotics more quickly and accurately than conventional methods have allowed in the past. 
In February 2020, for example, scientists at the Massachusetts Institute of Technology (MIT) employed deep learning to discover a powerful new antibiotic. The AI model used was designed to identify compounds that kill bacteria using different mechanisms to those of existing antibiotics and was capable of screening over a hundred million candidates in a few days.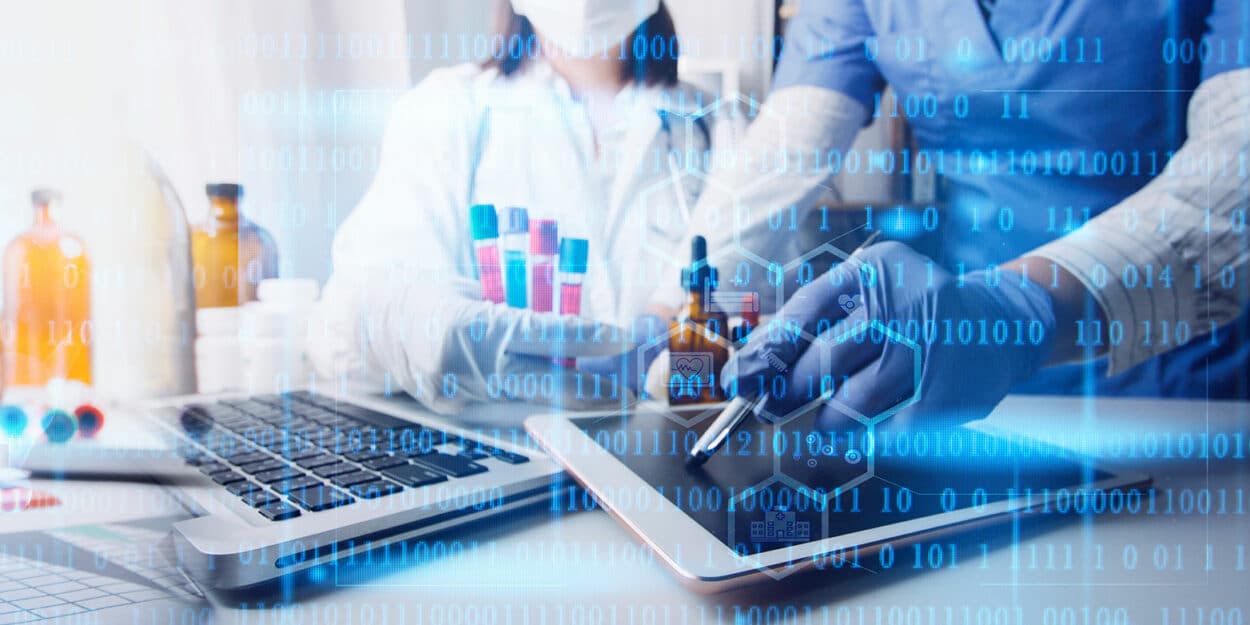 James Collins is the Termeer Professor of Medical Engineering and Science in MIT's Institute for Medical Engineering and Science (IMES) and Department of Biological Engineering. He said:
"We wanted to develop a platform that would allow us to harness the power of artificial intelligence to usher in a new age of antibiotic drug discovery. Our approach revealed this amazing molecule which is arguably one of the more powerful antibiotics that has been discovered."
Enhanced Diagnostics and Treatment
Conventional methods of diagnosing AMR are neither rapid nor intuitive. Standard antimicrobial susceptibility testing takes more than 24 hours, for example, whereas whole-genome sequencing requires the expertise of a bioinformatician and the processing of huge quantities of data.
Several studies have employed AI to shorten diagnostic times to as little as three hours, combining flow cytometry-assisted antimicrobial susceptibility testing with supervised machine learning.
Similarly, AI could boost the efficiency and interpretability of genome data management. 
AMR Prediction 
A crucial factor for reducing antibiotic-resistant bacteria is predicting where outbreaks may occur and what medications are impacted. AI may be an essential tool in this, determining resistance patterns from millions of global data points.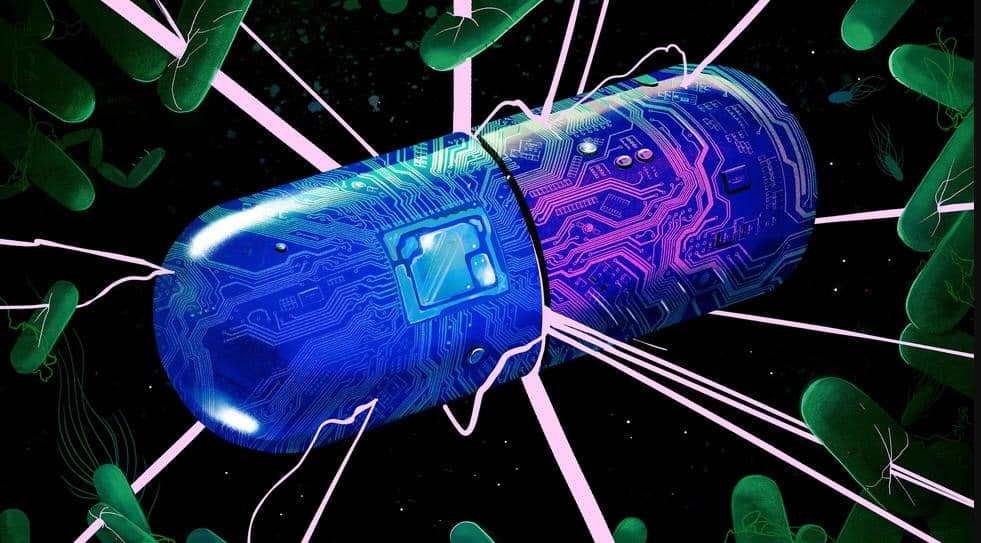 In 2022, an international team of scientists used AI to monitor levels of antibiotic-resistant bacteria around the world. The findings of the team, who used a dataset from Pfizer called ATLAS—one of the largest and most comprehensive AMR surveillance programs in the world—may help in the development of targeted strategies to combat AMR. 
While AMR-related data derived from monitoring and surveillance systems such as ATLAS could largely benefit from AI-based analysis, there are still significant challenges. Professor Robert Beardmore of the University of Exeter's Living Systems Institute, who led the study, explained: 
"AI could help to solve the AMR problem, but national health agencies need to publish much more data for this to happen.

We should be tracking individuals in clinics all the time to get the data we need, rather than relying on thousands of dedicated clinical studies to cover all the cases, something that will probably never happen at the necessary scale."