This summer, MedicalExpo e-magazine is highlighting ten of its most popular articles published in 2023—an opportunity to review the cutting-edge innovations and digital technology that have made an impact in several healthcare sectors this year. Here is article #9. It was first published on January 3, 2023.
With advanced headsets from companies such as ARSpectra now entering the market, augmented reality is on the verge of transforming the way surgeons operate and train medical students.
Visualization Challenge
From X-rays to MRI scans, the combination of cutting-edge imagery and technology has transformed medicine. But inside the operating theater, today's surgeons still face a challenge. To see images and data, they have to switch their attention to separate, two-dimensional screens, distracting them from the surgical work at hand and forcing them to translate what they see back into three dimensions. This can, potentially, have a negative impact on surgical outcomes.
Dr. Cédric Spaas is the founder and CEO of ARSpectra, a Luxembourg-based medical technology firm focusing on unique augmented reality (AR) solutions for the healthcare industry. He explained: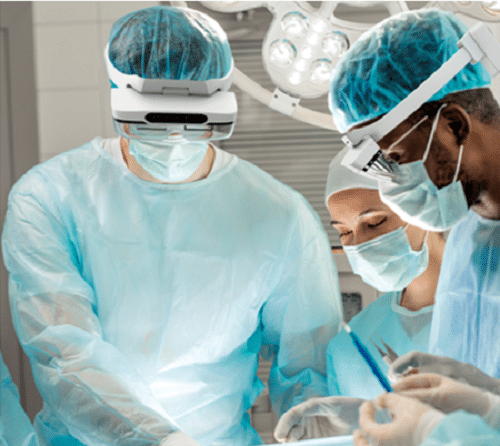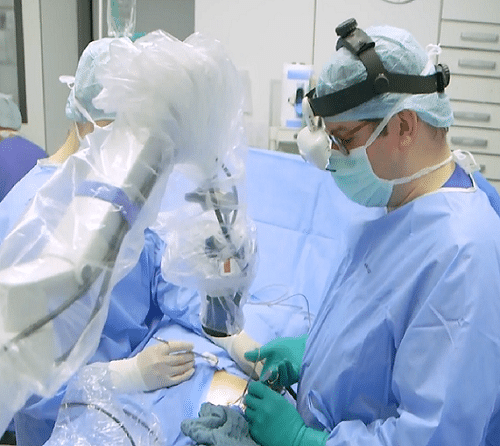 "The growing amount of patient-related digital data means surgeons are spending more and more time mapping externally displayed information to wounds, procedure targets and patients. This can lead to mapping errors and extend the length of time procedures take.

Large monitors can also obstruct the limited space around operating tables."
An Evolving Market
Solutions to this problem are increasingly offered by AR, which enables medical data and information to be superimposed directly onto a patient's body and viewed in place by the surgeon. With developments in AR for use in surgery moving rapidly, data analytics and consulting company GlobalData predicts the healthcare AR market will be worth $76 billion by 2030.
Augmented reality has been used for several years to train medical students in surgeries such as blood clot removal or penis implant surgery.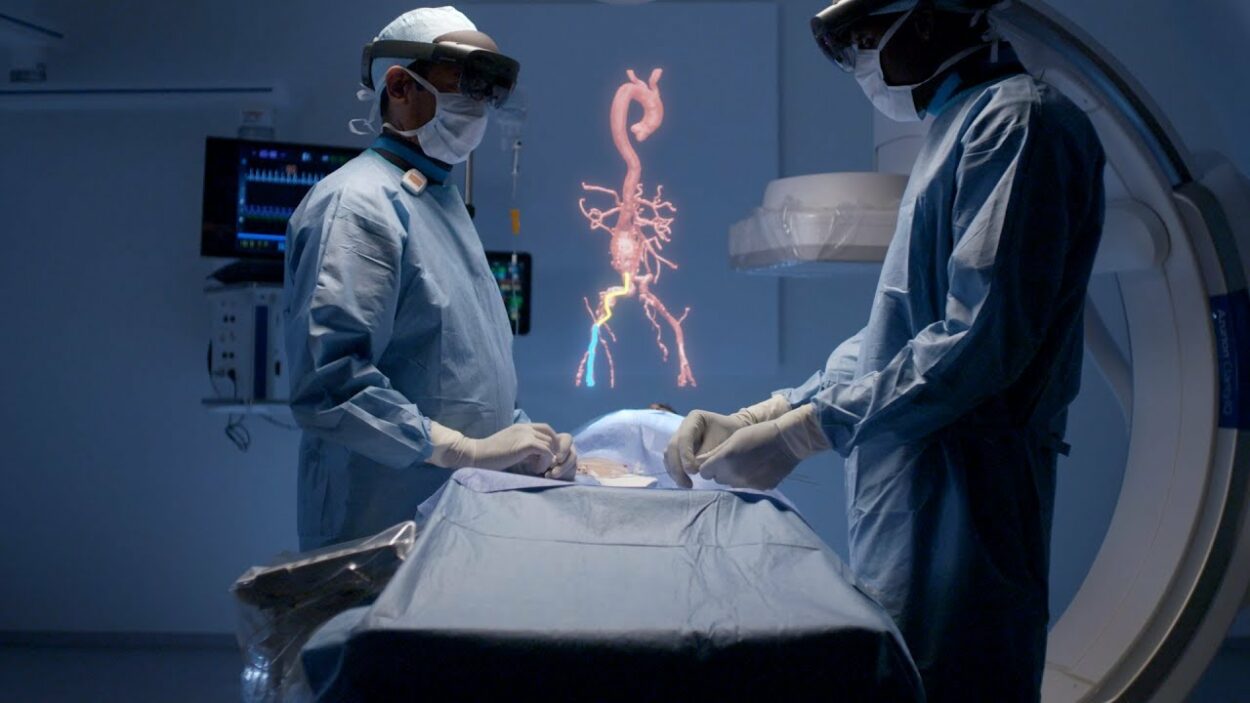 Surgeons have also been using the Microsoft HoloLens in operating theaters since 2018, with the device given positive reviews by the UK's St Mary's Hospital and Imperial College London. In February 2020, the University of Pisa announced that the world's first AR-guided surgery had taken place at the Sant'Orsola Hospital in Bologna.
Innovative Solutions
In 2018, when Cédric Spaas first brought his skills and experience in AR technology to the healthcare space, he was convinced his ideas would one day have a transformative impact on the visualization of medical data.
In 2020, when Covid-19 struck, lockdowns and social distancing forced surgeons to reimagine their way of working. Tools for telemedicine rapidly increased, as did the need for remote assistance. For Spaas, smart glasses—particularly those developed by ARSpectra—were about to prove their value. He said:
"Using AR senior surgeons could support juniors at a distance while they operated. And a senior surgeon or professor that could not teach their students around an operating table was able to stream it to a learning audience."
From telemedicine, the ARSpectra team switched their focus to actual surgery. ARSpectra's latest product, CART 3D, which was developed in close collaboration with surgeons, replaces classic monitors with see-through AR displays.
Three-dimensional tracking ensures diagnostic data, instructions, and holographic navigation visuals are always in the direct field of view of the healthcare professional. The company has also developed AR glasses that drastically improve fluorescence image-based surgery for various high-incidence cancers by providing direct visual demarcations of tumors. The overall aim is to significantly enhance the precision, completeness, and time efficiency of surgical interventions.
Huge Potential
After four years spent working on R&D, Arspectra commercialized its first fully proprietary AR glasses in 2022. The most popular models so far have been those that are the easiest to adopt, such as those aimed at telemedicine and remote assistance.
While the uptake of surgery navigation tools has been slowed by technological complexity and regulation, Cédric Spaas believes that disruptive, AR-based solutions will reach the market in the next five years. He said:
"We're at the early stage of a rising curve. The application potential is huge."