China needs cutting-edge tech to give its drug discovery market a shot in the arm. The Chinese pharmaceutical market may be the second largest in the world, but China-based drug discovery remains relatively slow. According to experts, integrating artificial intelligence (AI) into China's healthcare and life sciences R&D could add huge economic value in terms of faster drug discovery, optimization of clinical trials and decision-making.
Over the last decade, China has worked tirelessly to develop its artificial intelligence economy, encompassing a growing number of sectors. In 2021, Chinese AI start-ups attracted $17 billion of private investment, representing one-fifth of the global total. With China rapidly ramping up its investment in healthcare and life science innovation, many experts predict the country is now on the cusp of an AI-based drug discovery surge.
This is not just a Chinese phenomenon. In 2021, global pharma invested $212 billion on R&D, compared with $137 billion in 2012, representing an annual growth rate of around 5%. Yet despite increasing levels of investment, the average length of time it takes novel drugs to reach the market is still over five years.
Such timescales not only delay access to innovative and potentially life-changing therapeutics for patients but also shorten the patent protection period that rewards innovation. While success rates for new drug development are gradually improving, only the top 20 percent of global pharmaceutical companies worldwide realize a breakeven on their R&D investment after seven years.
Burgeoning Momentum
Research by management consulting firm McKinsey suggests that integrating AI into China's healthcare and life sciences R&D could add more than $25 billion in economic value in terms of faster drug discovery, as well as optimization of clinical trials and decision-making.
Justin Wang is a Partner and Head of China at global strategy consulting firm L.E.K. He said:
"While not necessarily an AI-driven drug development powerhouse yet, China is already adopting AI across the drug R&D process."

On the 'R' side, AI is being applied in target identification, molecular design and solid state studies, while on the 'D' side, in areas such as used in biomarker identification, clinical trial planning and patient recruitment."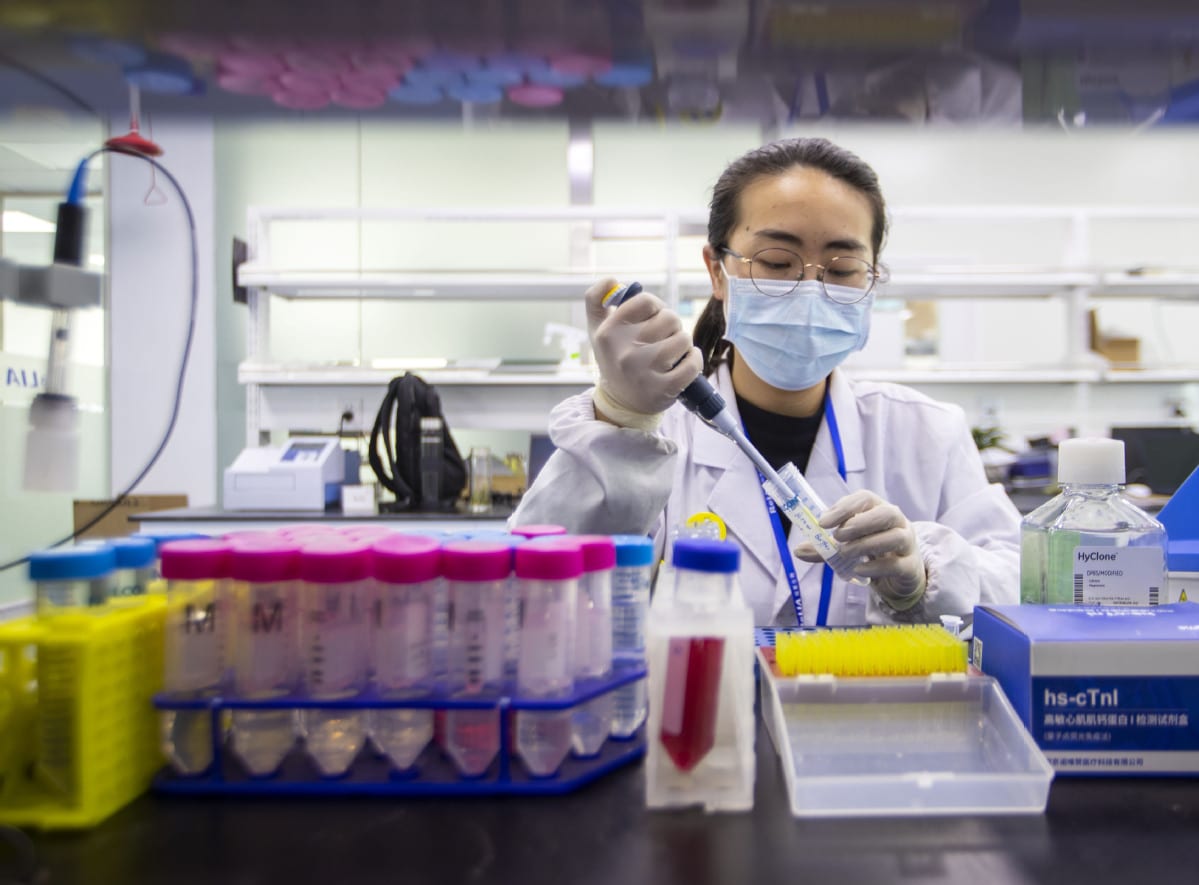 The Covid-19 pandemic gave AI-driven drug development a huge impetus in China. Over the last two years, many newly established Chinese AI drug discovery start-ups have secured significant levels of funding from private investors. According to industry reports, financing for AI-assisted drug discovery in China exceeded US$ 1.26 billion in 2021.
Tiange Yu, B2B Research Director at Shanghai-headquartered Daxue Consulting and a specialist in China's healthcare and life sciences market, explained:
"Generally speaking, 2020 is considered to be 'year one' of AI-driven drug development in China. Before 2020, there were less than 10 important domestic players in the field. By the end of 2021, we had observed more than 60, including both newly registered companies and existing pharma giants expanding their business scope."
Supportive Infrastructure
China's infrastructure is playing a critical support role key in the development of these AI-driven companies. The country has also slashed regulatory red tape to speed up clinical trials and stimulate innovation.
Alex Zhavoronkov is the founder and CEO of Insilico Medicine, an end-to-end AI-driven drug discovery company with a significant presence in Shanghai, Suzhou, Hong Kong and Taipei. He likens the situation in China's biopharmaceutical industry today to that of the computer industry in the early 2000s, when the Apple model of 'designed in California, made in China' emerged.
He said:
"We see this same trend now in biotechnology where you can design the molecule anywhere and then synthesize it and test it in vitro and in vivo in China.

This is largely thanks to the country's booming Contract Research Organization (CRO) infrastructure that took over two decades and billions of dollars to build. This is especially important for AI companies such as Insilico that act as discovery and design engines.

We no longer have to invest hundreds of millions or even billions in our own labs, we can simply outsource and that gives us a massive advantage."
Pushing the Boundaries
Drug discovery is an inherently risky business—99% of drugs fail in the early discovery phase and 90% of drugs fail in clinical trials. For this very reason, only a few companies in China are currently going after completely new disease targets and hypotheses (rather than known targets). But as the industry develops, the level of innovation is also on the rise.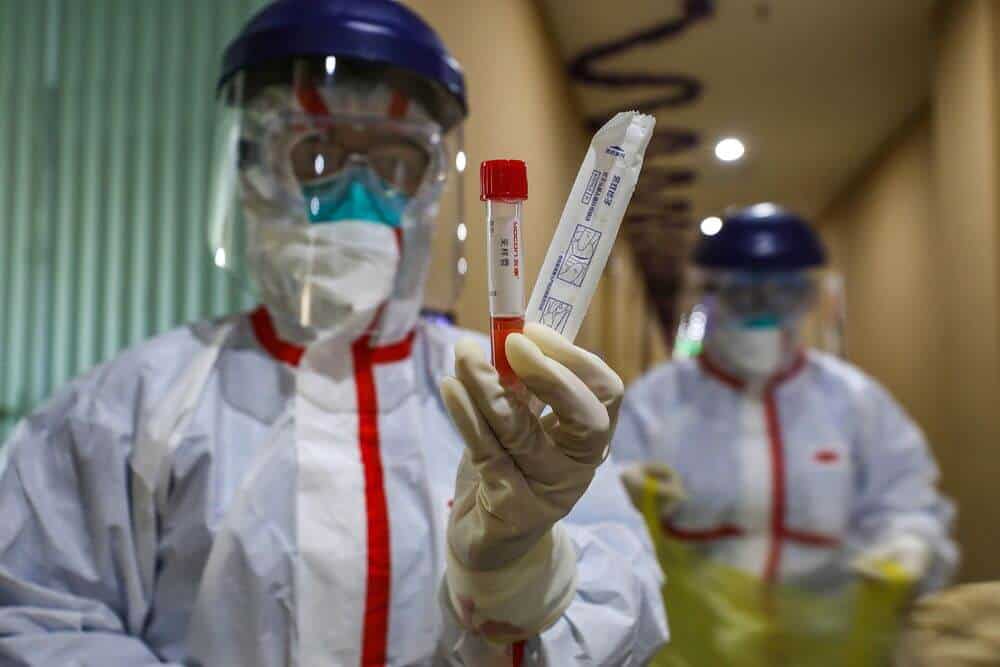 Pharmaceutical companies in China are increasingly partnering with AI start-ups such as Insilico Medicine, Atomwise, Exscientia and Schrödinger to bring about a new era of AI-led drug discovery. One of the most innovative global companies in the region is Fosun Pharma, which signed a partnership deal with Insilico in January 2022 to advance four disease targets.
Zhavoronkov said:
"There is now a huge opportunity for China to develop novel targets and therapeutics and to do it at a faster speed and significantly less cost using AI."
According to Mianmian Wang, a healthcare analyst at China-focused investment research firm and information service provider EqualOcean, using AI in drug discovery has three main advantages:
"These are reduced R&D costs, reduced R&D time and reduced labor. At the moment, AI in China is mostly employed in the hit-to-lead stage of drug development. This is a process where you screen out the best drug molecule candidates from a large molecule library based on known/located targets."
AI-Developed Drugs in the Next 5 to 10 Years
While no AI-developed drugs have yet entered the global market, this will surely happen in the next five to 10 years. The beauty of AI is its ability to bring about rapid growth and scale. As technology continues to be embraced and supported in the Chinese market and combined with the power of robotics, there is no doubt that China will take a leading role in this process.
Zhavoronkov added:
"Beijing is increasingly prioritizing novelty. The Chinese government is pushing companies to take risks to get returns. This means pharmaceutical companies need to innovate and think about new ways to treat or even cure diseases. AI can be a game changer in this regard."