Factors such as an aging population, a digitization drive and the ongoing impact of Covid-19 are shaping Japan's short-term industrial outlook. Here is an overview of the Japanese industry in three sectors including healthcare, automation and architecture.
Japan's industrial sector is highly diversified, manufacturing products ranging from basic goods (such as steel and paper) to cutting-edge technology. The country dominates the world's automobile, robotics, biotechnology, nanotechnology and renewable energy sectors, and is home to some of the world's largest manufacturers of electronic products. Its industrial sector represents nearly a third of GDP and employs around a quarter of the Japanese workforce.
As with most countries, the Covid-19 pandemic has had a huge impact on the Japanese economy, with GDP growth contracting by 28% in the second quarter of 2020. While it showed a recovery of 23% in the third quarter, the economy still faces multiple challenges. A full revival depends largely on how many people receive vaccinations and whether concerns over the Tokyo Olympic and Paralympic Games—postponed until this summer—diminish.
But despite being the first of the world's top three economies to officially fall into recession, the Japanese economy appears to be faring better than its main global counterparts, while the Japanese industry's reputation for innovation remains strong. The Japanese government announced a massive economic stimulus package in December, including unprecedented new measures such as a ¥2 trillion (nearly US$ 20 billion) Green Fund, mainly to assist ambitious green projects, as well as a Digital Fund to drive digitalization.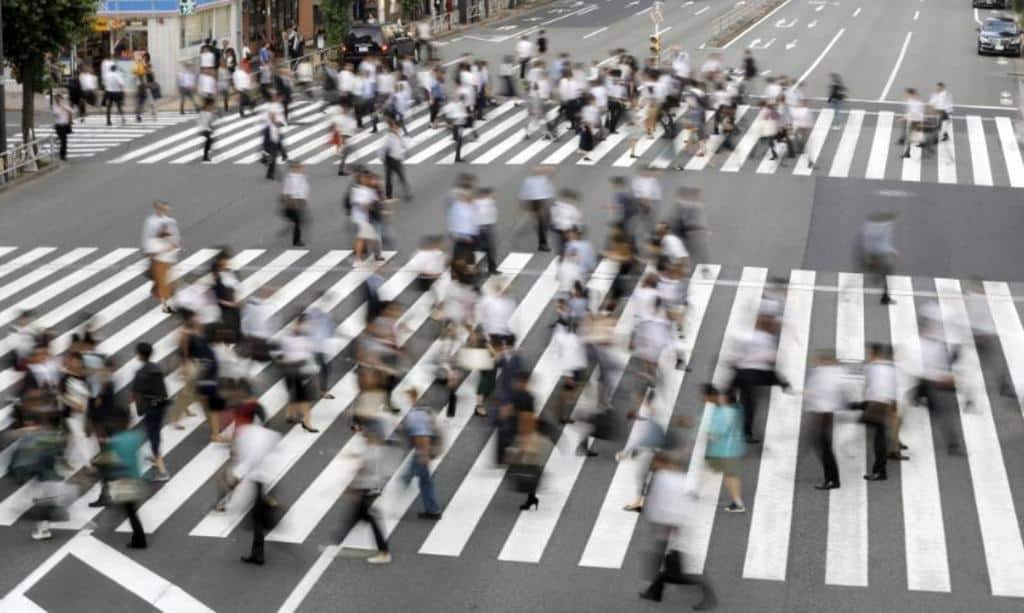 1/ Healthcare: The Intersection of Technology and Demographics
Japan's demographic challenges are well documented. With the Japanese population aging more rapidly than that of any other developed country, the country's healthcare market can look forward to sustained growth. Yasushi Hasegawa, co-founder and director of Tokyo-based trade and investment consultancy Fenetre Partners, explained:
"The size of the Japanese healthcare market has grown by over 50% over the last 20 years, while GDP has grown by less than 10% over the same timeframe. We expect it to keep growing at this pace over the next decade and beyond."
Heightened public awareness of health issues and the implementation of supportive government policies have seen healthcare fields such as preventive medicine and nursing care services increasingly prioritized in Japan, with a particular focus on the prevention of age-related diseases. This has driven development in a wide range of sectors, such as novel drugs, medical devices, biopharmaceuticals and nanomedicines.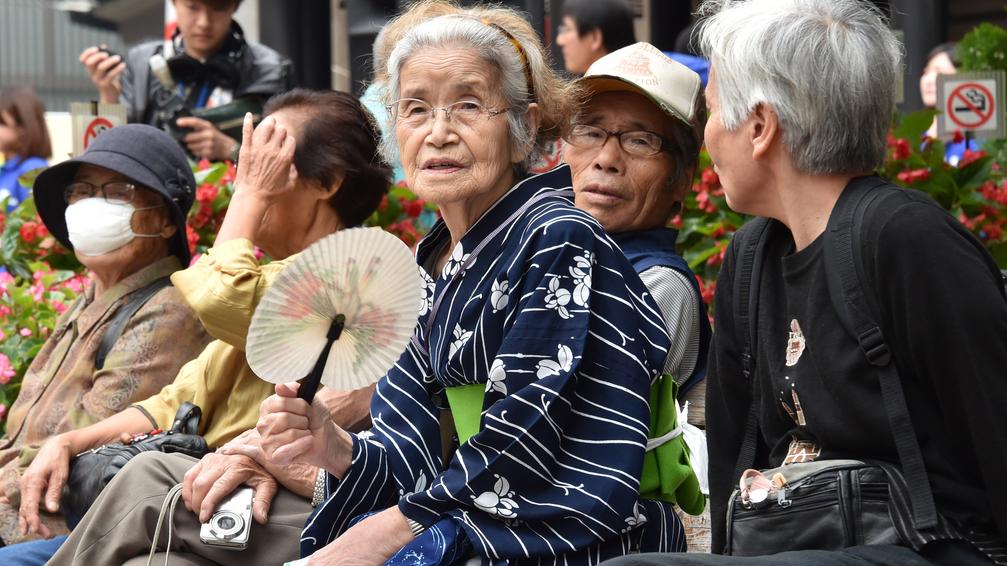 Japan's burgeoning healthcare market presents an array of new business opportunities; for example, in generics, over-the-counter drugs and health management services. There are lucrative opportunities in diagnostic imaging, healthcare information technology and in-vitro diagnostics. With Japan leading the world in imaging scan rates per capita, the innovation of miniature endoscopes typifies how Japanese companies are applying cutting-edge expertise to optimize healthcare.
In 2015, RIKEN-SRKCollaboration Center for Human-Interactive Robot Research and Sumitomo Riko Company developed Robear, an experimental humanoid nursing-care robot that is able to lift patients from beds into wheelchairs or help them to stand up, with a "gentle touch."
From robot nurses at bedsides to the use of big data to reduce hospital wait times, the latest technology is impacting Japanese healthcare across the board. The Japanese government plans to create ten AI-based hospitals by 2022 in response to a lack of available medical personnel and rising expenses.
The development of wearables and sensor technologies and the roll-out of 5G networks is also underpinning a remote healthcare trend, which has been given added impetus by Covid-19. Akira Sugahara, a senior partner with McKinsey Japan, said:
"Many Japanese commercial pharma companies are on a path toward a more customer-centric, integrated, omnichannel customer engagement model. Regardless of what the 'next normal' looks like, transition out of the crisis is likely to require greater integration of in-person and remote interactions."
2/ An Automated Future
The Japanese government has focused on improving productivity through automation for many years. This has become an even greater priority as the country's low birth rates and rising life expectancy have reduced the domestic workforce (those between the ages of 15 and 64 years) to less than 60% percent of the total population. According to the McKinsey Global Institute (MGI), Japan will need a 2.5-fold increase in productivity growth over the next decade simply to maintain its recent (pre-Covid) GDP growth rate. Yasushi Hasegawa said:
"Technologies such as advanced analytics, robotics, machine vision and additive manufacturing are seen as central to a future Japanese 'Society 5.0' that leverages AI and IoT to drive the convergence of physical and cyber spaces."
Japan is a global leader in the production of robots and factory automation systems. Five of the top 10 global producers are Japanese and among them, they have an estimated 30% global market share. Japanese company Fanuc, for example, has installed nearly four million computer control systems and half a million industrial robots around the world. At one Fanuc plant in Oshino, the use of automated manufacturing to produce next-generation industrial robots has allowed the company to reduce its human staff to four individuals per shift.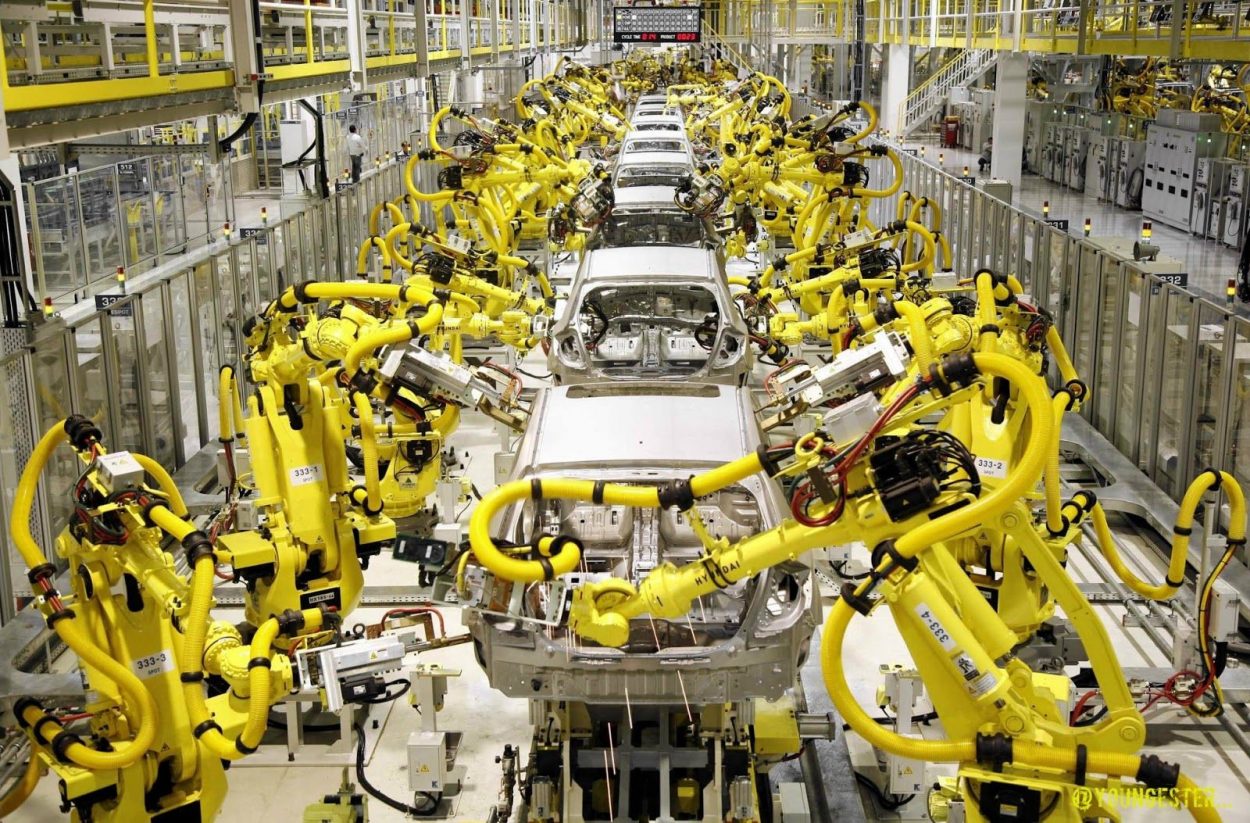 The Covid-19 pandemic and associated drop in economic activity have made automation even more of a priority in Japan, accelerating a shift toward digitization and enabling more people and processes to move online. The imposition of quarantine measures has also seen a growing number of companies use robots to help provide a contact-less experience for consumers.
Robot and technology company Seikatsu Kakumei, for example, has released what it calls a "digital teleportation robot", used by homebuilders to give remote tours of model homes and by restaurants as contactless waiters. Japan is also rolling out a growing number of robots in nursing homes, schools and offices.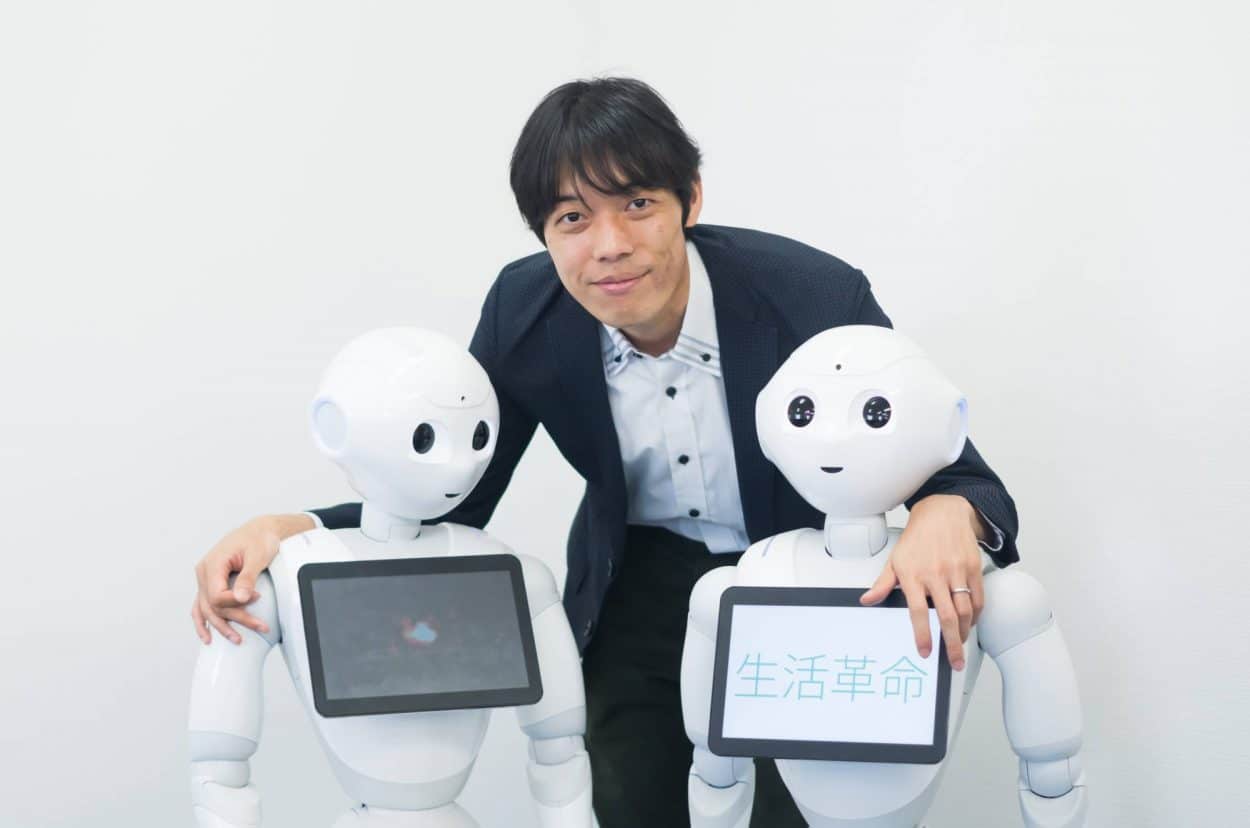 3/ The Nature of Japanese Architecture
In Japan architecture is a lofty, generation-spanning subject—the country is home to an array of exquisite, time-honored temples, as well as a host of young architects keen to push design boundaries. When it comes to the Japanese built environment, the juxtaposition of old and new is wholly unsurprising, given that the country is renowned just as much for innovation and forward momentum as it is for the preservation of culture.
The Japanese cities of Kyoto and Osaka are both thriving design hubs, but the general consensus is that Tokyo is Japan's most fertile architectural hotspot. Many see it as the key place where new businesses start, while its "scrap-and-build" architecture, which allows buildings to be torn down and replaced, suggests a less sentimental attachment to the past and an openness to new ideas.
Among them, we can find Woven City, Toyota'sfuture mobile metropolis set to break ground in February 2021. Located in Higashi-Fuji, Japan's largest carmaker will build a prototype city of the future where people will live, work, play and participate in a living laboratory where everything people, buildings and vehicles) are connected through data and sensors.
(Credit: Toyota)
The major highlight of the project is the newly configured layout of roads. In Woven City, roads split into three lanes—one for autonomous vehicles; one for micro-mobility options like biking, scooters and Toyota's i Walk vehicle; and one plant-filled pathway, with native vegetation and hydroponics, for pedestrians. Robots and drones will play a big role in the city. By using sensor-based AI, the smart homes will use connectivity to assist residents by having robots automatically restock the refrigerator or take out the trash and by having drones deliver shipments purchased via online shopping.
The city will be powered by Toyota's hydrogen fuel cell technology which is said to leave no carbon emissions, and the buildings will be made of carbon-neutral wood combined with the traditional craft of Japanese wood joinery made using new robotic production methods and topped with solar panels on the roof.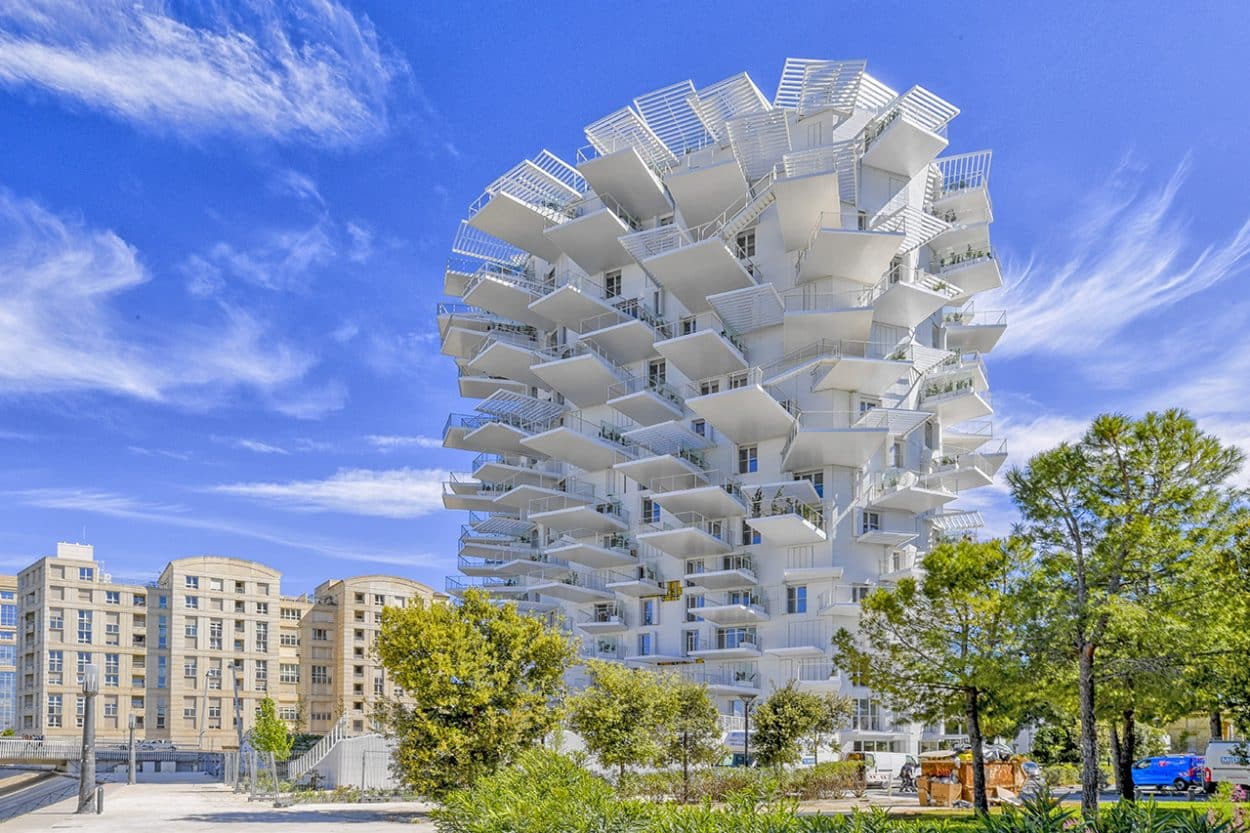 Thanks to Japan's Shinto and Buddhist beliefs, a connection with nature has always been an important feature of Japanese architecture. This can clearly be seen in the focus on natural light and the use of raw wood as a building material, both outside and inside. Japan's traditional wooden architecture was added to UNESCO's Intangible Cultural Heritage list in 2020. Leading architects Kengo Kuma and Sou Fujimoto have both expressed a profound connection with nature in their work. Kuma is well-known for a long-standing love of wood, which has become something of a signature for his firm of about 300 employees in Tokyo, Paris, Shanghai and Beijing. He has talked about Covid-19 as an opportunity to reimagine the future of cities and the need for "quiet, environmentally friendly buildings." Fujimoto, who grew up on the northerly, heavily wooded Japanese island of Hokkaido, often draws inspiration from forests in his projects, such as the mixed-use L'Arbre Blanc tower in France, which is modeled on the shape of a tree.
Many see the evolution of Japanese architecture as being driven by natural and man-made events which "shock" the system. The Tohoku earthquake of 2011, for example, led many Japanese designers to imagine products and spaces that were less about style and more about their real needs and function. The next Olympics, while still hanging in the balance, are generating a myriad of new art, design, architecture and city planning initiatives.