Robots using different technologies are being deployed on the frontline in the fight against Covid-19. Among these robots, disinfection robots are of particular interest. A division of Siemens has produced one such robot in just a week.
Models using hydrogen peroxide vapor (HPV) and ultraviolet (UV) light are moving through hospitals, health centers, government buildings, and public centers across the globe in a bid to disinfect surfaces. The use of automated disinfection equipment not only reduces human exposure to the virus but is also proving to be more rigorous and effective in decontaminating spaces. Some of the robots incorporate bulbs that emit concentrated ultraviolet-C (UVC) light.
Danish company UVD Robots is manufacturing robots that are able to disinfect patient and operating rooms in hospitals thanks to powerful short-wavelength UVC lights that emit enough energy to eradicate the DNA or RNA of any microorganisms that are exposed to them. US-based Xenex also counts on UVC light to annihilate the virus on "high touch" hard surfaces, such as bed rails, trays and call buttons. Melinda Hart, media relations director at Xenex, explained that the radiation damages the structure of genetic material and prevents particles from making more copies of themselves:
"UV light has been used in this area for a long time and there are dozens of technologies out there that use mercury bulbs to emit a continuous stream of UV light. What makes our LightStrike Germ-Zapping Robots so different is that they use a pulsing Xenon lamp not a mercury bulb.This emits intense flashes of germicidal light, which are able to deactivate a pathogen very quickly so it can't reproduce and mutate."
Tested on Surrogate Viruses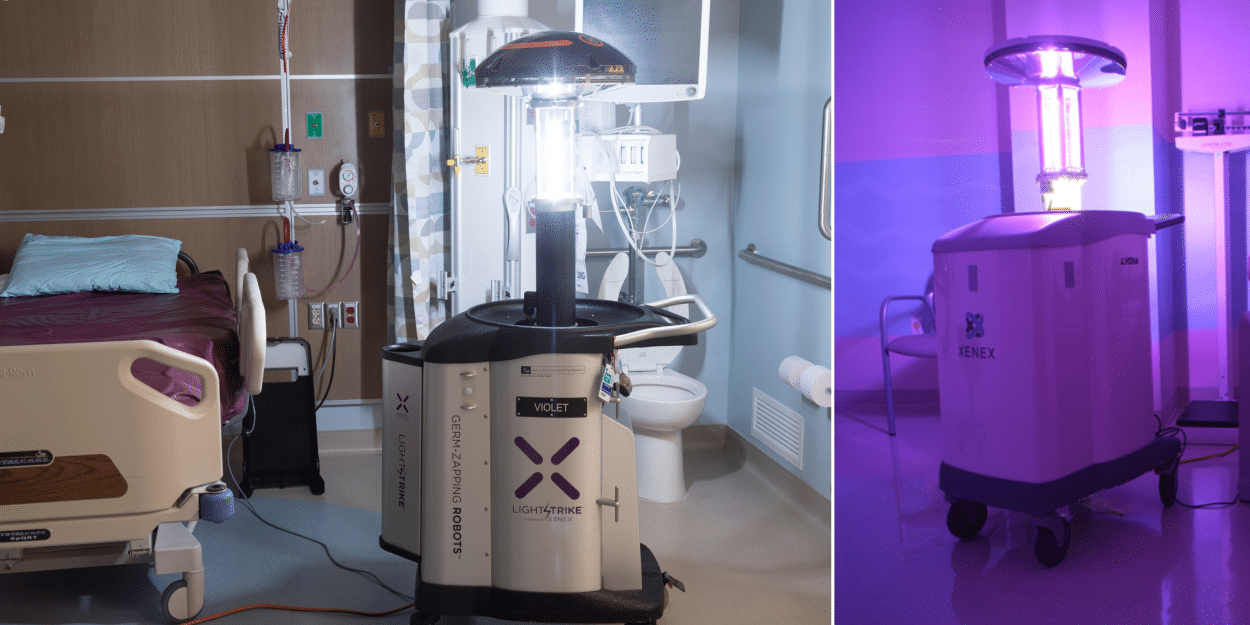 The LightStrike robots, which are now being used in Europe, Asia, and the US, can disinfect a hospital room in 20 minutes and have been proven to reduce the spread of bacterium and bugs such as MRSA (Methicillin-resistant Staphylococcus aureus) and C. diff (Clostridium difficile).
"Covid-19 is not yet available in a commercial lab for testing but we have tested against Middle Eastern Respiratory Syndrome (MERS) and other surrogate viruses. Our robots were able to deactivate those quickly, so we are quite confident that they are destroying Covid-19."
An Intelligent Solution
At Siemens Corporate Technology China, the Advanced Manufacturing Automation (AMA), which has a focus on special and industrial robots, unmanned vehicles and intelligent equipment for robotic applications, also moved quickly to help tackle the spread of the virus. The laboratory produced an intelligent disinfectant robot in just one week, explained Yu Qi, head of its research group. Its model, which is powered by a lithium battery, distributes a mist to neutralize Covid-19 and can disinfect 20,000 to 36,000 square meters in one hour.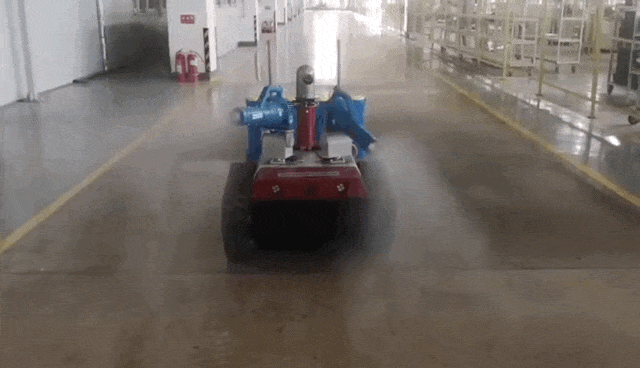 For Yu Qi, many disinfection robots available on the market combine a petrol-driven mistorizer gun with an electric chassis. However, on-site refueling is neither clean nor convenient, so the team decided to develop purely electric robots.
"An omni-directional camera platform on the top transmits videos and information in real time, enabling the operator to remotely locate affected areas and control the sterilizing. Considering the multi-scene adaptation, the disinfectant robot project designed a caterpillar chassis which has the ability of 35-degree slope climbing and 160mm-height-of-obstacle crossing. It means the robot can be widely used in hospitals, bus stations, metro stations, manufacturing factories and canteens etc."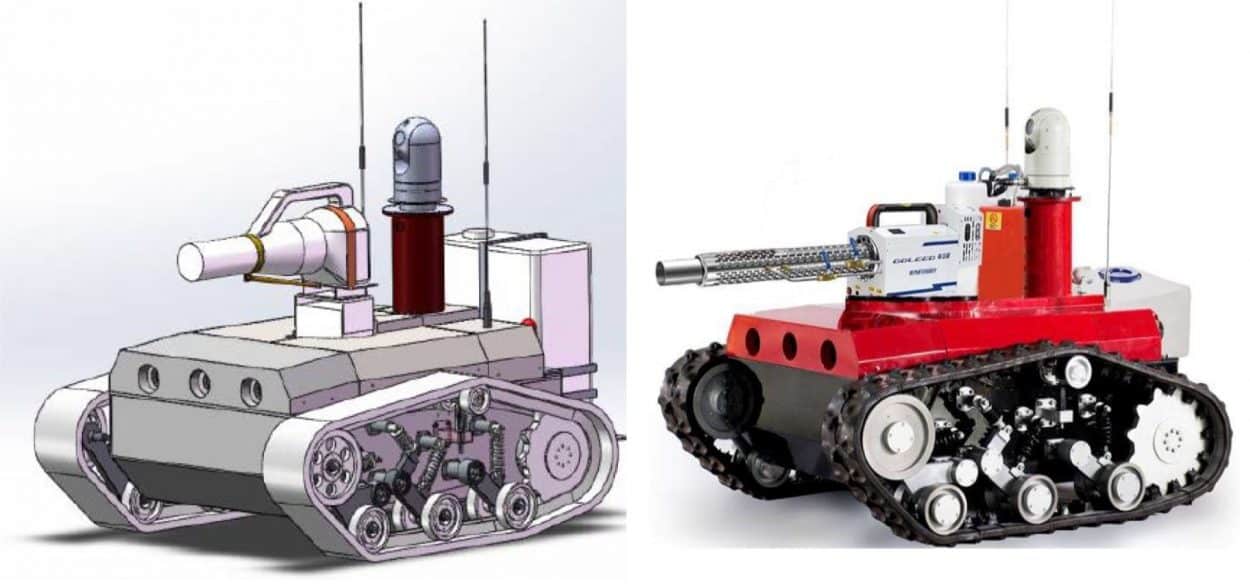 Disinfecting PPE
Melinda Hart, from Xenex, explained robots are now also being used in pods to disinfect mobile and high-touch complex equipment, such as ventilators and scanners. Equipment can be wheeled in and the LightStrike will be effective on anything within the pod.
"Our robots and pods are being used to disinfect masks where there are shortages of personal protective equipment (PPE). They can disinfect hundreds of masks in one day, which can make a real difference."